Scott E. Wrestling's WrestleMania Weekend Diary – Day 3
WrestleMania Saturday is here which means it's day three of the WrestleMania Weekend Diary. Last night was a whirlwind of emotions through ROH's Supercard of Honor but what a show it was.
Today, I'll be watching NXT Stand & Deliver live as well as WrestleMania Night One while also trying to sprinkle in all I can when it comes to everything else. Let's do it!
Saturday: noon
It's a bit of a late start today. I'm going to watch as much of AEW Rampage as I can before Stand & Deliver.
Now Watching: AEW Rampage (Not live)
There are people who don't like the Young Bucks and I feel badly for those who don't like fun.
Dante Martin can fly and no one will tell me differently. Top Flight has to be one of the best long-term signings for AEW. Both are stars in the making.
Top Flight vs. The Young Bucks was incredibly fun tag team match.
House of Black is really cool. I hope they're on the path of an actual direction. We also need the trios titles ASAP.
Nice knowing you, Fuego.
Jamie Hayter should be the face of the AEW Women's Division. As someone who has seen her prior work before AEW and what she has done since arriving, she's got the "it" factor. Learning from Britt Baker, despite what people think of "The Dentist" is a good thing.
It was a good match between her and Sky Blue. I'd have Hayter win The Owen.
Well, it's time for NXT Stand & Deliver so I will watch Keith Lee vs. Powerhouse Hobbs later.
Now Watching: NXT Stand & Deliver (LIVE)
I' very happy to see NXT in front of a big audience. It's been so long. I'm not sure how many people are in the building but it is a lot more than the Performance Center and that's what matters.
We're kicking off with the women's tag titles.
New champs! New champs! And it's all thanks to Wendy Choo. Don't you forget it. I'm a little shocked seeing that I thought Raquel Gonzalez was main roster bound after WrestleMania but hey if Dakota Kai is going to do something of use, I am happy. She deserves it.
The main show is kicking off with the NXT North American Championship Ladder Match. People are probably sleeping on this but the talent in this match is undeniable. Expecting chaos and maybe the WWE match of the weekend.
YEAH! (Every single time I hear LA Knight say it I will relay it here. It's a must.)
The Moon video for Cameron Grimes was perfection. LET'S GO TO THE MOON TODAY BABY!!!
Carmelo Hayes just fits this. It's his first time on the big stage and he feels like an instant star.
WHAT A SUNSET POWERBOMB MY GOODNESS!!!! SIKOA BOUNCED!
😱🤯😱🤯@WWESoloSikoa just got BOUNCED off that ladder!!!#WWENXT #StandAndDeliver @EscobarWWE pic.twitter.com/46PhZyKfYR

— WWE (@WWE) April 2, 2022
Grayson Waller hit everything but the net — the net being another human being and not the ground. What a terrifyingly good spot.
TO THE MOOOOOOOOOOOOOOOOOOOOOOOOOOOOOOOOOOOOOOOOOON!
I'm not sure you can ask for more from those five men. They put their bodies on the line for the entertainment of the world and channeled what I loved about the black and gold NXT. Every single member of the match shined and will shine brighter because of this match. Cameron Grimes getting the win was the perfect moment and one he has earned. If Carmelo Hayes was to be on Raw or SmackDown this week, I don't think anyone would question the move. Everyone check this out for the chaos and what they put each other through. Awesome match.
I love Tommaso Ciampa. What a great video to hype up what very well is probably his final NXT match. Emotional.
Off to go eat lunch so I'll share any thoughts I have afterward. If you didn't grab the POAP attached to this diary, take a look at my day one post. Go mint it!
Saturday: 2:00 p.m.
I'm back.
What a moment that was between Ciampa and Triple H. Got me in my feels.
I'm happy they are doing triple threat tag team matches correctly. This is so much better than only two legal men and always will be.
Calling the cannonball the Brutus Ball from now on. These Creed Brothers are fantastic.
CAANNNOOOONNNNN BBBAAAAaaaAAAaaAAALLLLL!!!!#StandAndDeliver @BrutusCreedwwe pic.twitter.com/keP0Q93iYa

— Stand & Deliver is LIVE on Peacock! (@WWENXT) April 2, 2022
Woah! I thought for sure we were getting a title change but expected it to be The Creed Brothers walking out with the belts. Guess we can wait a little longer because MSK might be the best tag team in all of WWE right now. All of their matches are great and this was another example. Interested to see what's next because Diamond Mine could be on their way to a babyface turn.
The Joe Gacy-Harland stuff never fails to remind me of the bad parts of NXT 2.0.
I will always root for Io Shirai even if I have said Cora Jade is beating Mandy Rose for the title for months.
They've surpassed my expectations. Shirai and Kay Lee Ray weren't the ones I was worried about.
Okay, I'll be the guy that complains Io Shirai was pinned. I'm more stunned Mandy Rose won than anything else but the addition of Shirai and Ray made this match a whole lot better than it would have been. The great effort by NXT keeps going as this match was quality.
What have they done to WALTER? Theme song gone, name gone, soul gone. I am sad.
YEAH! LA Knight needs to be on Raw or SmackDown this week.
WALTER had a good match. In other words, the sky is blue, the grass is green, and GUNTHER is a terrible name. It wasn't close to all the special matches we have seen him have on the TakeOver stages.
Been looking forward to this main event.
Of course, Bron Breakker has a chainsaw.
Ziggler has the old gear. Awesome. He does this every couple of years where he reminds everyone how great he is when he's able to do something with meaning. It's almost like he's good or something.
It was the second best match of the night. Understandable people are shocked and bothered by Ziggler winning but Breakker looked like a million bucks and got screwed out of the win. Some classic booking there for the mega-babyface. Obviously, I would have had Breakker win on the major stage but if they are planning to call him up to the main roster, run with him and don't look back. Bron Breakker is everything you want in a "face of the company" wrestler and he showed it there. Do not look back. Very good match and overall a really good show.
Now Watching: Keith Lee vs. Powerhouse Hobbs from AEW Rampage (Not live)
It's "Big Meaty Men Slapping Meat" hoss fight!
The match was fun but the chaos that began minutes before did ruin the overall quality a bit. Lee and Hobbs surely have something better in them when the time comes because I liked the potential here. I'm ready for them to book Swerve and Lee vs. Hobbs and Starks at any time.
Gosh, I've watched so much wrestling.
Current Cody tracker: Yes. I can feel the adrenaline in my soul.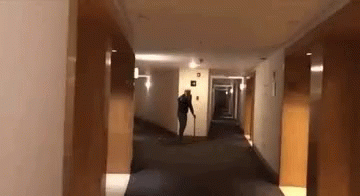 IMPACT and I have a love-hate relationship. There are often times I turn on their shows and don't expect a lot. This is one of those times I do, however, as they've had some really good shows this year. Wish me luck.
Now Watching: First two matches from IMPACT Wrestling Multiverse of Matches (Not live)
I think I'm only watching two or three matches today. I need a break before WrestleMania. Let's see what IMPACT has for me.
Ultimate X. Okay, IMPACT… you have my complete attention.
It wasn't the best Ultimate X match I've seen. Vincent pulling down Jordynne Grace to let Trey win made negative sense to me. But hey, it's IMPACT. I just wanted Chris Bey to win.
Oh… a mixed tag; what joy.
Alrighty, break time from wrestling for dinner and whatnot. Be back for WrestleMania.
Saturday: 7:30 p.m.
I'm here and ready to go for WrestleMania 38.
Now Watching: WrestleMania 38 (LIVE)
Interesting choice to kick off with. The Shinsuke-Boogs concert works well to get the energy up.
It makes sense that this match is kicking off the show since it is destined for the Kickoff that had no matches on it.
The Usos winning was the only move.
I was looking forward to this show all day. Guess the good news is they're getting all the matches I don't want anything to do with out of the way.
Drew McIntyre vs. Roman Reigns at SummerSlam has to be the move. Good on McIntyre for getting some sort of moment by being the first man to kick out of the End of Days.
Logan Paul deserves credit. Not only did he look the part but he actually showed up in the ring. It was weird to do everything to give The Miz a moment but Paul was good and Rey Mysterio could go on another main event run if they let him.
Now let's get to the good stuff.
Do not mess up Gable Steveson.
I love big WrestleMania entrances. Becky and Bianca both delivered with theirs.
It was a fantastic WrestleMania match. Bianca Belair is one of the best in the world and she has now proven it two years in a row with phenomenal performances at WrestleMania. Becky Lynch made her return to the grand stage and helped steal the show. I expected the match to be good but this was even better than that. They played to the story the match had carried and made it special. Good luck topping that one.
ADRENALINE IN MY SOUL, HOLY $%!& IT'S (ACTUALLY) CODY RHODES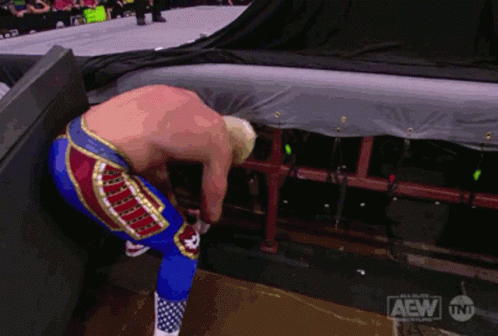 WHAT. A. MOMENT.
Bionic Elbow <3
Here is your winner … CODY RHODES! 👏👏👏👏👏@CodyRhodes#WrestleMania pic.twitter.com/qGh8RJ4bOr

— WWE (@WWE) April 3, 2022
Special. Magical. Perfect. The return of Cody Rhodes to WWE was everything and more. Not only will the entrance and reveal be a WrestleMania moment remembered forever but they followed it up with a fantastic match. Seth Rollins lived up to the moment and gave it his all. It's a match where it could have been bad and the moment would have been all we need. Instead, the match lived up to the moment and made the return of "The American Nightmare" to WWE perfect. I'm not sure how it will go after this but if this is how they plan to make it work, WWE has something worthy of everyone's attention. STUPENDOUS INDEED!
It made me feel something. People can feel the way they want about a moment and a match but I'll tell you what, this was everything I could have asked for. I love pro wrestling.
The New Day vs. Sheamus and Ridge Holland was cut for time according to Sean Ross Sapp. Hope those four get on the card tomorrow, even if it is the kickoff.
Alright, the not-so-main event.
I've never seen a wrestler regress like Charlotte Flair has. It's a shame but the amount of times she does a moonsault and misses is wild for someone who does one every single match she's in.
What a crappy ending to the Ronda/Charlotte match. It was physical, sure, but those two didn't get to the level of WrestleMania main event worthy, which I guess is good since it's not the main event. The match wasn't anything special but Ronda Rousey looked her best yet since returning. What a weird way for her to lose though.
A big boot.
Super happy for Kevin Owens to get the main event spot, even if it's just for him to get his butt kicked by Stone Cold.
Chills when the glass shatters. Absolute chills.
I waited to write anything until the main event was over. There was zero chance I wanted to focus on anything but that. The minute the bell rang, it was as if I was dreaming. Never in my life did I think Stone Cold would step back in there. And to further the point, I never thought he would step in there and do what he did against Kevin Owens. Professional wrestling is about the moments that make you feel something. I got three of those tonight. Bianca Belair getting her win. Cody Rhodes returning to WWE and having one of the best matches of his career, and Stone Cold making the return to the ring to complete one of the best WrestleManias in a long time. I can't ask for more and I won't. Wrestling is awesome.
What a day, what a night. We run it back tomorrow one more time with Stardom's Cinderella Tournament, WrestleMania Sunday, and whatever else I feel like catching up on. So long!
STONE COLD! STONE COLD! STONE COLD! STONE COLD!@steveaustinBSR defeats @FightOwensFight at #WrestleMania. pic.twitter.com/ndKkJyJreU

— WWE (@WWE) April 3, 2022
Make sure you check out my star ratings if you like. Good night. Time for bed. See you in a few hours because Cinderella starts EARLY.