Welcome! This is a weekly insight into the world of joshi pro wrestling, discussing the shows, the best matches to watch, what wrestler(s) stood out, and a look ahead at what's to come. It goes hand-in-hand with the Five Star Joshi Podcast, which you can listen to every Friday on Fight Game Media Network +!
---
THOUGHTS OF THE WEEK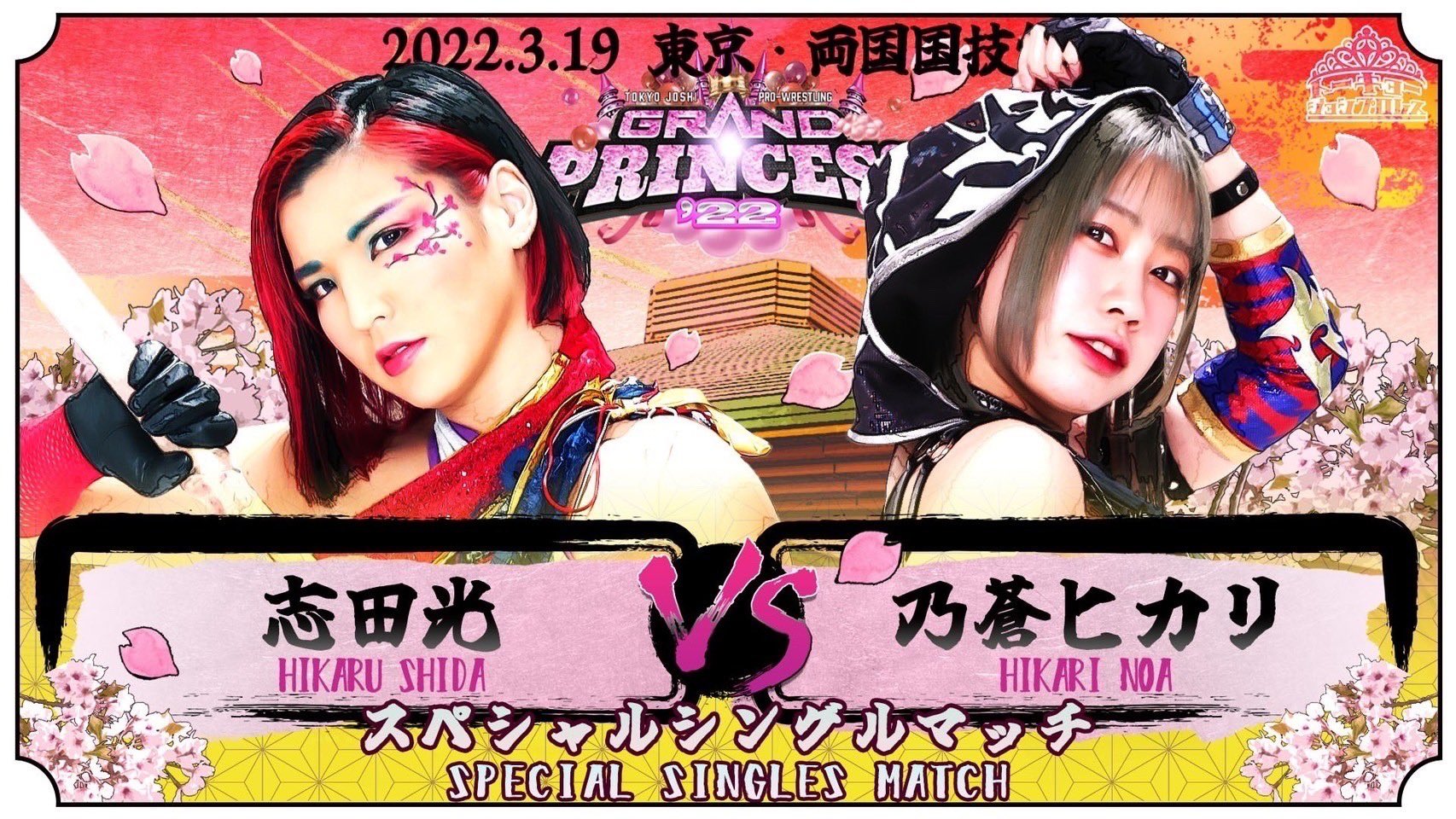 March has arrived, meaning that two of the biggest joshi wrestling events of the year are coming in a few weeks' time. Tokyo Joshi Pro Wrestling (TJPW) will make its Ryōgoku Sumo Hall debut on March 19 when they hold the first-ever Grand Princess event. One weekend after that will be Stardom's turn to return to Ryōgoku for the two-night supershow, Stardom World Climax. Both cards have been announced and we've reached the time where all anyone can do is wait. TJPW has been at this point since their Jan. 4 show but with a card featuring AEW's Hikaru Shida, this should be the most highly-anticipated show in the promotion's history. It's going to be a lot to live up to but they have prepared the right card to succeed.
Stardom held a press conference Thursday to reveal the Stardom World Climax cards for ~The Best~ (day one) and ~The Top~ (day two), which will feature Stardom's best talent in feature matches but also a number of talents who will be a part of NEW BLOOD 1 getting to be a part of the battle royal. Those talents include JUST TAP OUT's Tomoka Inaba and Aoi, Diana's Haruka Umesaki and Nanami as well as Marvelous' Maria and Ai Houzan. The other outsiders come from Gatoh Move as it is Mei Suruga and Yuna Mizumori. Stardom is sailing ahead to what is their biggest show to date and is working with others to make it feel that much more special.
It feels like the calm before the storm as Ryōgoku will be the place to be for joshi wrestling this month.
JOSHI WRESTLER OF THE WEEK: Tomoka Inaba (JTO)
Tomoka Inaba is on the brink of greatness in the Joshi scene. So much so that this past week was the most impressive of her career thus far. Over the weekend, Inaba challenged Yurika Oka for the Sendai Girls Junior Championship and managed to pick up the shocking win despite being a member of the JUST TAP OUT roster. It was her first title win outside of her own promotion, yet it would only be the start of her special week. Inaba then was announced for Stardom's NEW BLOOD 1 as she will team with Aoi to face Hanan and the returning Saya Iida. There's no mistake going on here. Inaba is a star in the making as this is just the beginning for her and the opportunities.
LOOKING AHEAD
Here's what to look forward to in the coming week:
3/5
Stardom in Osaka (Notable: Saya Kamitani, Utami Hayashishita, AZM & Lady C vs. Momo Watanabe, Starlight Kid, Rina & Ruaka)
3/6
Stardom at Shizuoka (Notable: Syuri, Maika, Himeka & Natsupoi vs. Mayu Iwatani, Hazuki, Koguma & Momo Kohgo)
Ice Ribbon in Shinkiba (Notable: Tsukasa Fujimoto & Rina Yamashita vs. Saori Anou & Totoro Satsuki)
3/11
Stardom NEW BLOOD 1 (Notable: Utami Hayashishita vs. Miyu Amasaki)