Five Star Joshi || Prominence arrives in Stardom
Welcome! This is a weekly insight into the world of joshi pro wrestling, discussing the shows, the best matches to watch, what wrestler(s) stood out, and a look ahead at what's to come. It goes hand-in-hand with the Five Star Joshi Podcast, which you can listen to every Friday on Fight Game Media Network +!
---
THOUGHTS OF THE WEEK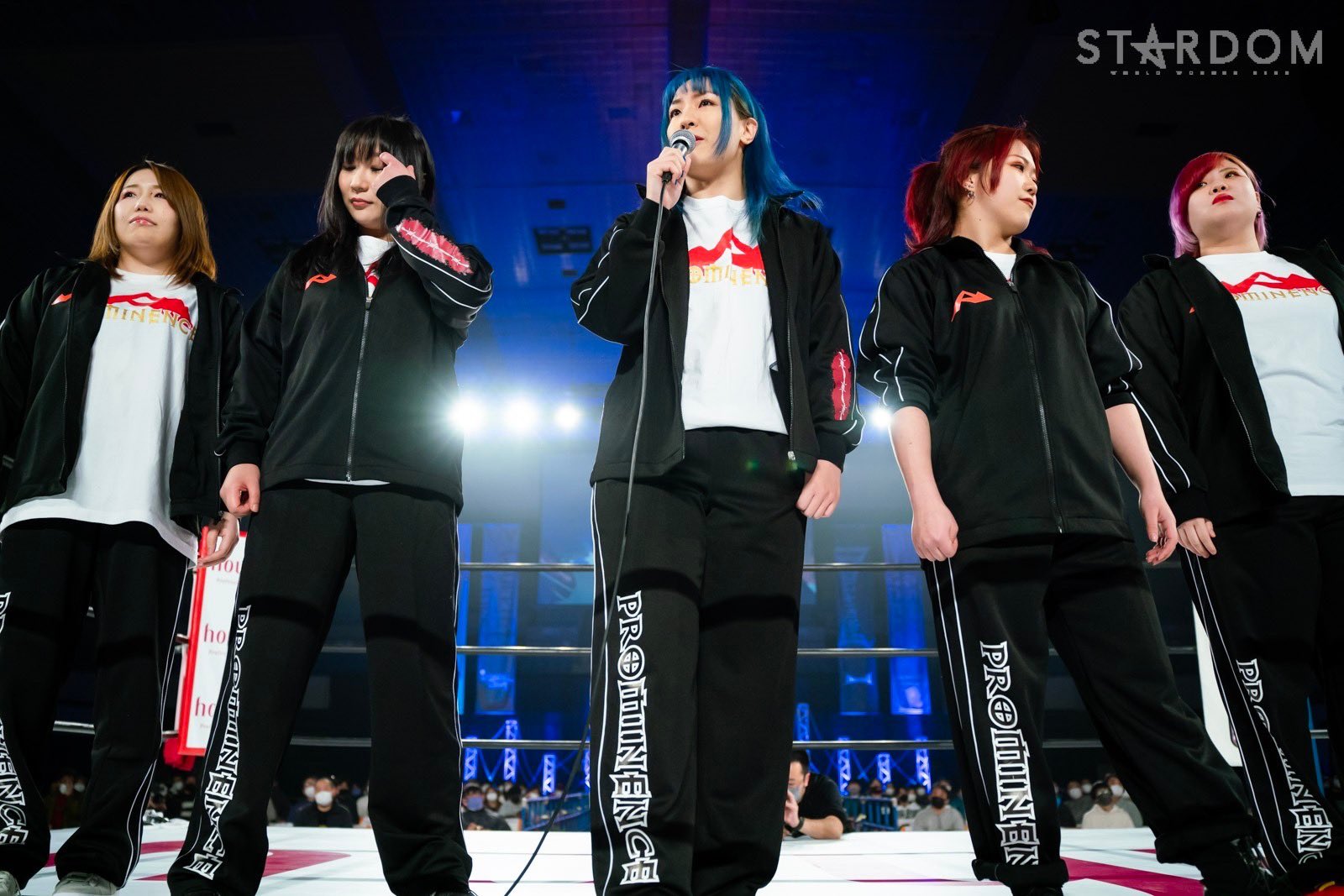 Prominence. That is the thought of the week. Prominence has gone from a deathmatch sub-group expected to put on their own shows to being the talk of joshi wrestling as they raided Nagoya Supreme Fight to declare war on Stardom. And to go deeper, they declared war on Giulia and Donna del Mondo. As Suzu Suzuki, Risa Sera, and the rest of Prominence stood in the middle of the ring, excitement and wonder-filled all fans who were watching on. The Ice Ribbon departures were now in Stardom and making it clear that what everyone initially thought about the group was minuscule to what they were actually doing.
If you have been listening to the Five Star Joshi Show, you know the greatness of Suzu Suzuki and what she offers to the table. The "prized" match of Prominence invasion, based on the one interaction between Prominence and Giulia, is Suzuki vs. Giulia. It is going to happen but we do know that Syuri and Thekla will be facing Risa Sera and Akane Fujita at Stardom's next Korakuen Hall show. There are still so many unanswered questions but this is one of the most enticing storylines in all of wrestling at this moment.
MATCH OF THE WEEK: Mayu Iwatani vs. Giulia (Stardom Nagoya Supreme Fight, 1/29/22)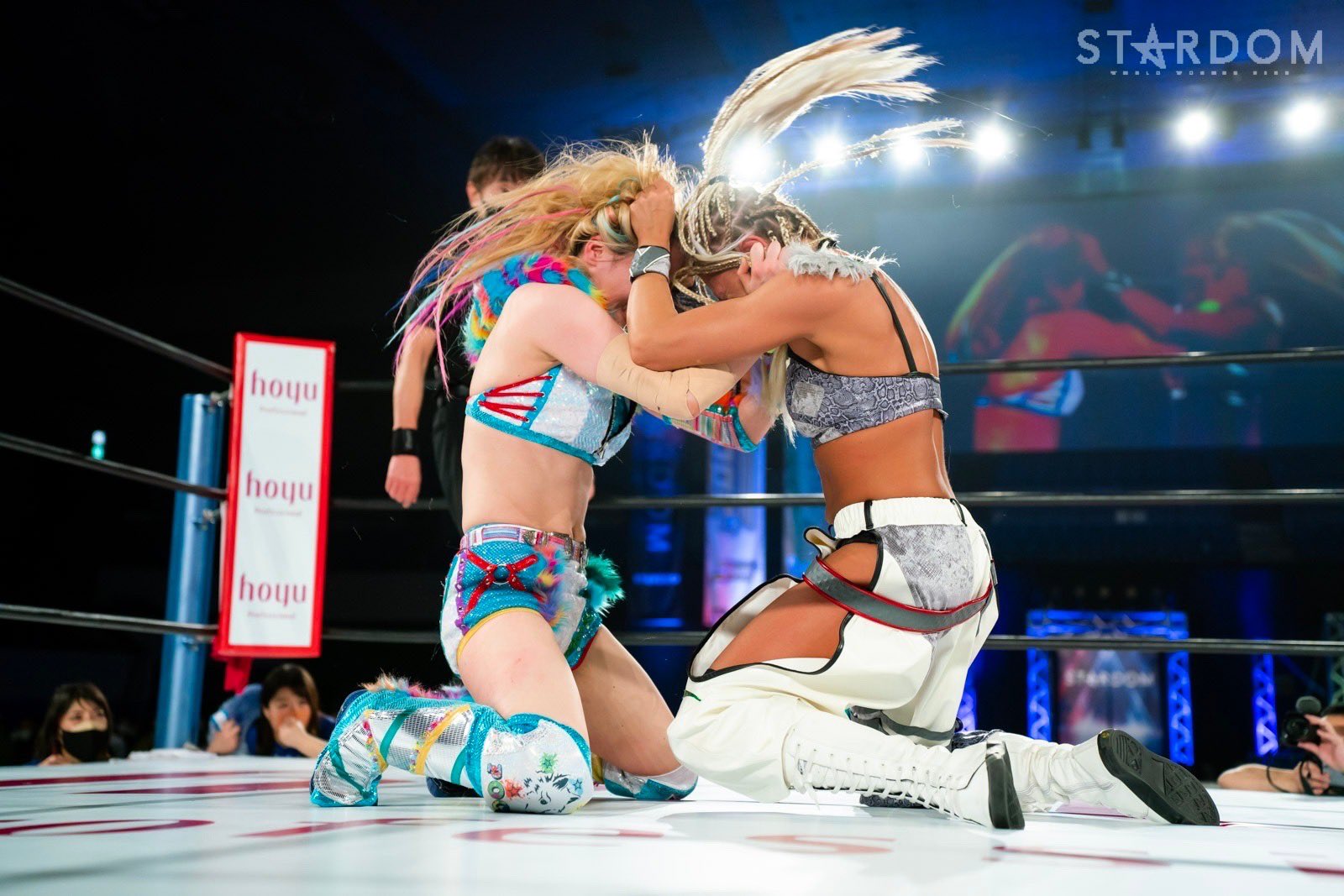 When it was revealed that Tam Nakano would miss the Nagoya Supreme Fight triple threat, it meant that we would see Mayu Iwatani vs. Giulia for the third time in the last year. Each of their first two battles were different as the first was filled with emotion on the anniversary of Hana Kimura's passing while the second was a war that saw Iwatani gain two points on the second day of the 5 STAR Grand Prix. So this was going to have to live up to that one at the very least.
Well, they managed to instead have a better match than both combined. So much so that it should be called a match of the year contender. And much of the credit, as good as Giulia was, goes to Mayu Iwatani for her efforts in the match. Not only did she go all out but made you believe that she was hurting, that she was struggling, but that she was going to do everything to get the win and another World of Stardom Championship opportunity. As the closing bell sounded, it was easily agreed upon that these two had accomplished a special match. 
Now they will both wrestle Syuri at Stardom World Climax in what very well may be even better matched. That's how special Stardom is right now.
HONORABLE MENTIONS:
Hazuki & Koguma (c) vs. Maika & Himeka for the Goddess of Stardom Championship (Stardom Nagoya Supreme Fight, 1/29/22)
Syuri (c) vs. MIRAI for the World of Stardom Championship (Stardom Nagoya Supreme Fight, 1/29/22)
Miyuki Takase vs. Yurika Oka (Sendai Girls Step and Go, 1/8/22 (uploaded 1/30/22))
DASH Chisako vs. ASUKA (Sendai Girls, 1/9/22 (uploaded 2/3/22))
JOSHI WRESTLER OF THE WEEK: Momo Kohgo (Stardom)
It was a Stardom pay-per-view weekend but instead of picking a champion or challenger, it's better we pick the newest member for "Joshi Wrestler of the Week." As noted in last week's column, Momo Kohgo joined STARS and it has already proven to be the right decision for her. At Nagoya Supreme Fight, she managed to defeat all of Oedo Tai in a battle royal as she forced a collision between Oedo Tai members to give her the victory. She then went to Korakuen Hall to team with STARS for the first time as they defeated Queen's Quest in the matchup.
Kohgo is a name to watch moving forward as her likability and ability in the ring at this point in her career make it easy to get behind her as a babyface. STARS is the perfect home for her to keep learning and improving as the future is limitless.
LOOKING AHEAD
Here's what to look forward to this week:
2/5
TJPW (Notable: Miyu Yamashita vs. Marika Kobashi)
2/6
Stardom in Sendai PIT (Notable: AphroditE vs. FWC)
2/11
TJPW Positive Chain (Notable: Maki Itoh vs. Yuki Kamifuku)