Five Star Joshi || KAIRI comes home to Stardom
Welcome! This is a weekly insight into the world of joshi pro wrestling, discussing the shows, the best matches to watch, what wrestler(s) stood out, and a look ahead at what's to come. It goes hand-in-hand with the Five Star Joshi Podcast, which you can listen to every Friday on Fight Game Media Network +!
---
THOUGHTS OF THE WEEK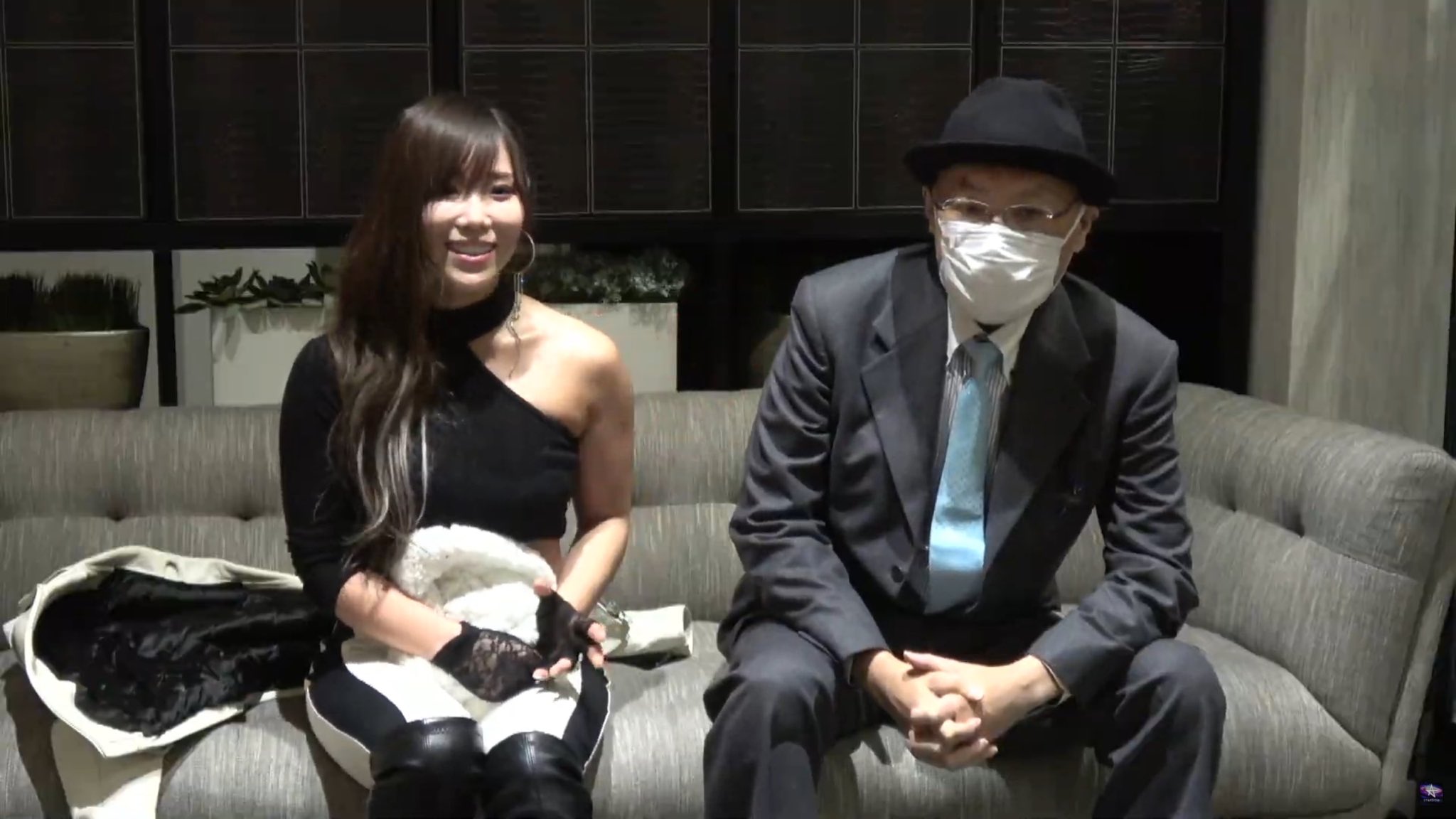 KAIRI is back in Stardom. It's difficult to believe those words so let's say it again. KAIRI is back in Stardom.
The former Kairi Sane of WWE and Kairi Hojo from her first run in Stardom was revealed as the mystery woman during a press conference early Friday morning. If you are a Stardom fan, this was a moment that you never really knew for sure if it'd happen. "The Pirate Princess' had accomplished everything during her initial run as holder of both the World of Stardom and Wonder of Stardom Championships. She was part of the legendary Threedom trio that consisted of Mayu Iwatani, Io Shirai, and herself. KAIRI had numerous matches that not only hold up to today but leave her as one of the very best to ever step into a Stardom ring. The excitement around her return is one that should ring around the wrestling world for a long time.
It didn't take long for the Stardom legend to get her first couple of challenges either. First was Unagi Sayaka and Tam Nakano, who challenged KAIRI to team with Mayu Iwatani for a match at night one of Stardom World Climax. And just when you thought that was all, Oedo Tai's Natsuko Tora, Momo Watanabe, and Starlight Kid attacked her to show that everyone wants a piece of "The Pirate Princess." A lot of directions right off the bat for KAIRI, who now joins a Stardom roster that is one of the most loaded from top to bottom in the entire world. There is no better news for Stardom than what was announced early Friday morning. Who knows how long she plans to be around. What matters is that she is and will now retire on her teams.
Welcome back to Stardom and pro wrestling, KAIRI.
Mai Sakurai left the Cosmic Angels to become a member of Donna del Mondo. As we have seen in just one event since her switch, Giulia and Tam Nakano are going to go to war once again. It has led to tears, anger, and sadness from all of the Cosmic Angels. Nakano has promised to destroy Donna del Mondo but perhaps the funnier part of it all is that Nakano is getting a taste of what Mayu Iwatani experienced when Nakano left the group to form the Angels. It's as if these moments always come back around. With Giulia and Syuri focused on each other for their World of Stardom Championship match, it might be the best time for the Cosmic Angels (and Prominence) to strike. 
MATCH OF THE WEEK: Syuri & Himeka vs. Mayu Iwatani & Koguma (2/13/22)
Stardom house shows are among the best in all of wrestling. They probably are the best in all of wrestling. Why? Because more times than not, you will walk away with at least one match that you can call really good to great. That's just how it goes. In 2022, it hasn't been as frequent but this past weekend inside the beautiful KBS Hall gave us one worth checking out. Syuri and Himeka feel like the rarest team when it comes to the original five of Donna del Mondo. When they team together, however, they often kill it. Add-in on the other side of the squared circle is the team of Mayu Iwatani and Koguma. That nearly guarantees something that will have the fire and passion you hope for in these matches.
Iwatani and Syuri provided an excellent teaser as to what their singles match would potentially be like at Stardom World Climax. Koguma and Himeka did their usual where they have top-notch chemistry. The finish came between Syuri and Koguma though as Syuri finished off "The Bear" with a Ryuen. That was the completion of a match where everyone had their working boots on. It is one that makes you go back to the house shows weekend after weekend in hopes of getting action just like this.
JOSHI WRESTLER OF THE WEEK: Mai Sakurai (Stardom)
Mai Sakurai has paved a new future for herself by leaving the Cosmic Angels for Donna del Mondo. The group can be recognized as one of the best factions in the entire world, maybe even the best. It almost makes Sakurai's decision one of the easier ones to make. She was sick of dancing and wanted to focus on professional wrestling. It's not too much of a surprise after she dropped her talent agency to pursue pro wrestling full time. Much of her decision comes after getting sick of being beaten up by everyone – especially Giulia – and it was the last straw when she was defeated again. She's deserving of "Joshi of the Week" for the ability to move on and believe in herself. Now it is "put up or shut up" time. Improvement should be expected as Sakurai settles in with Donna del Mondo.
LOOKING AHEAD
Here's what to look forward to this week:
2/20
Stardom in Chiba (

Notable

: Syuri & Natsupoi vs. Utami Hayashishita & AZM)
2/21
Stardom at Korakuen Hall (

Notable

: Syuri & Thekla vs. Risa Sera & Akane Fujita)

SEAdLINNNG (Notable: Arisa Nakajima vs. Hanako Nakamori)
2/23
Stardom Cinderella Journey (Notable: Saya Kamitani vs. Natsupoi)