Welcome! This is a weekly insight into the world of joshi pro wrestling, discussing the shows, the best matches to watch, what wrestler(s) stood out, and a look ahead at what's to come. It goes hand-in-hand with the Five Star Joshi Podcast, which you can listen to every Friday on Fight Game Media Network +!
---
THOUGHTS OF THE WEEK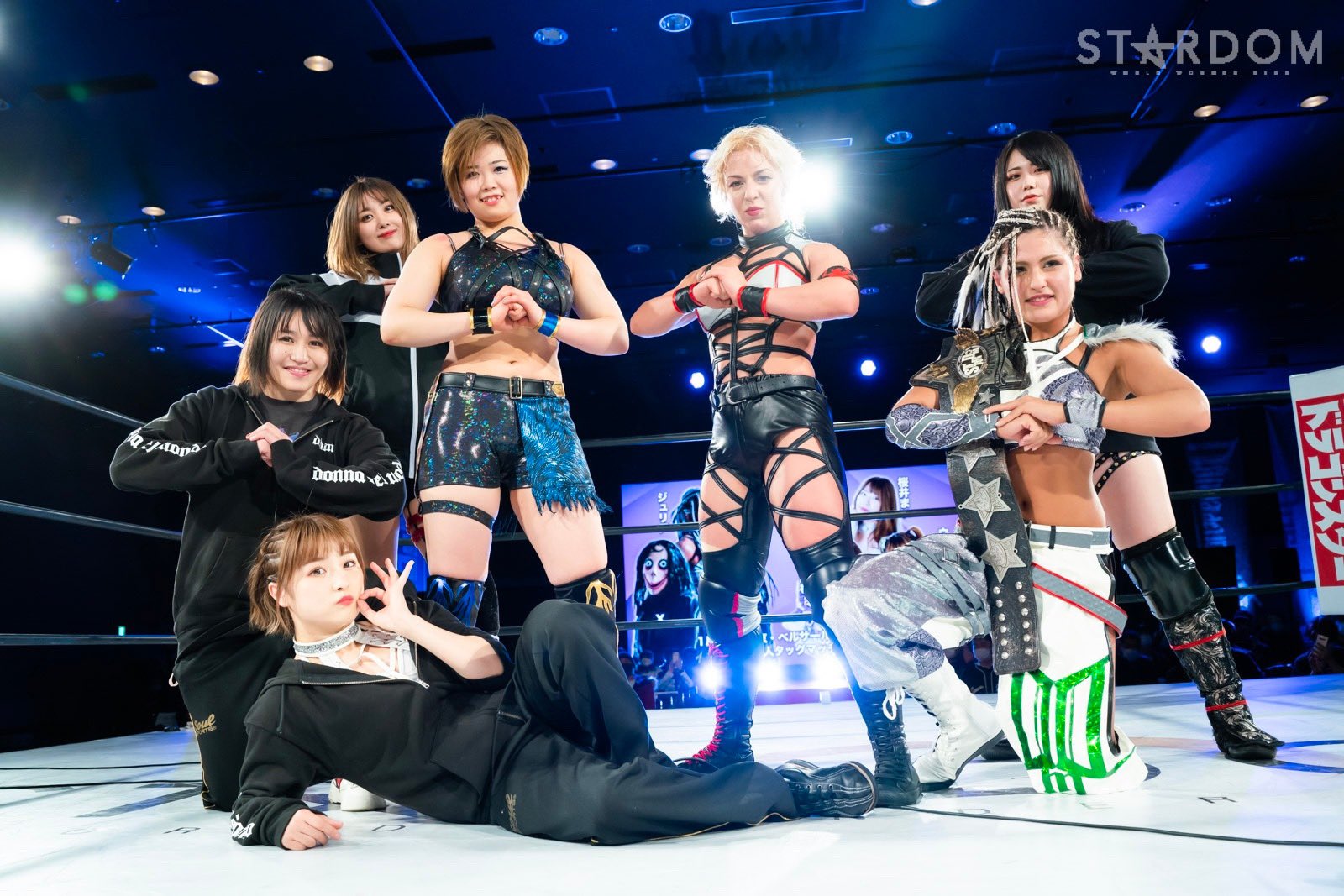 While there was only one major show via TJPW's Korakuen Hall show, STARDOM went live for their first show of the year.
First: Lady C has finally found a home as she officially joined Queen's Quest. It felt like the perfect move once Momo Watanabe left the faction in December as she turned her back despite being its leader. Lady C aided Queen's Quest as they were getting beaten down by Oedo Tai following their victory. After the match, Utami Hayashishita offered Lady C a spot and she would accept, joining a stable after being a free agent of sorts for almost a year and a half.
There was nothing more newsworthy, however, than the main event. Giulia's Momo masked vigilantes not only revealed who they were but competed as well alongside the Donna del Mondo leader. Thekla and MIRAI (formerly Mirai Maiumi) made their statements by showing why Giulia went out of her way to bring them into the group and STARDOM. Thekla was the shining star of the two in their first appearance, oozing the charisma that made her a well-known name in the Joshi scene when she was a part of Ice Ribbon. The exchange that she had in the match with Tam Nakano was the highlight of the night. Both additions are huge for STARDOM as they offer major potential for them in a number of areas.
TJPW managed to kick their 2022 off with a bang as they took over Korakuen Hall. The semi-main event and main event managed to deliver in all aspects. Maki Itoh's win furthered her growth as a wrestler while Miya Yamashita seemingly cannot be beaten, no matter how spirited the challenger might be.
MATCH OF THE WEEK: Miyu Yamashita (c) vs. Mizuki for the Princess of Princess Championship (1/4/22)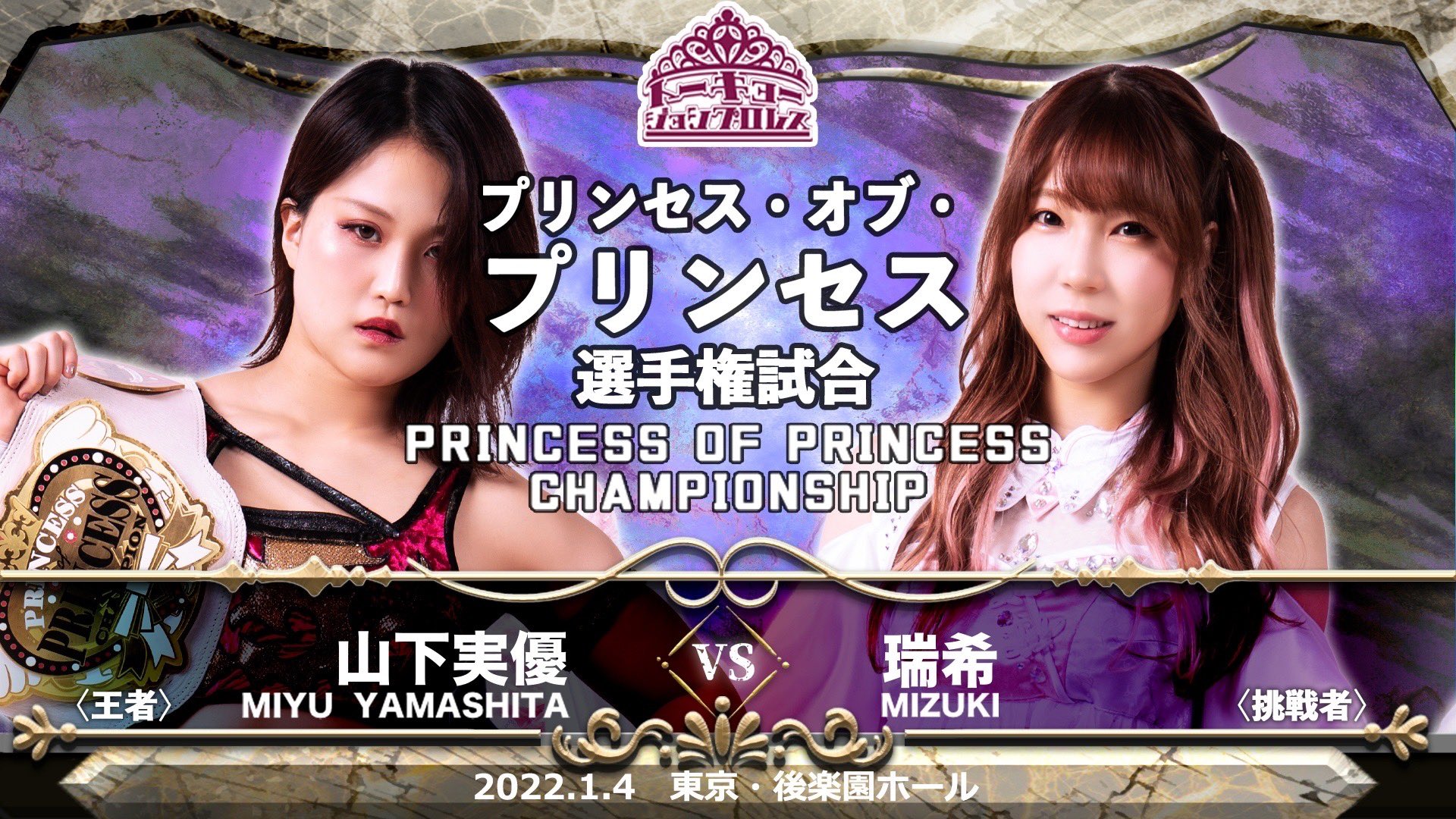 Miyu Yamashita has faced the best TJPW has to offer and cannot be stopped. The promotion's Ace defeated Rika Tatsumi for the Princess of Princess Championship in the Spring of 2021 and has seen everyone try and stop her but each and everyone fail. Yuka Sakazaki? Not a chance. Sakisama? Good try. Maki Itoh? The destiny was not reached. And now Mizuki, who has countless shots in the past at the gold but has not yet accomplished her goal of becoming Princess of Princess Champion… but she sure did give the best effort of her career.
Mizuki's heart was on her sleeve the entire time and it felt like she had what it took to take down Yamashita. Good joke. Yamashita killed the fighting spirit of the courageous challenger with a neck-snapping Skull Kick before hitting two Crash Rabbit Heat knees to Mizuki for the win. Mizuki had hit the signature Cutie Special but was not able to bridge, leading to her ultimate defeat. This match was a fantastic way to kick off the year for the promotion and Joshi itself, channeling why the style is making such a comeback. If you want to experience the best of the best in TJPW, this is the match to watch.
HONORABLE MENTIONS:
Syuri, Himeka, Maika & Natsupoi vs. Mayu Iwatani, Hazuki, Koguma & Hanan (STARDOM in Shinjuku, 1/3/22)
Hikari Noa (c) vs. Maki Itoh for the International Princess Championship (TJPW at Korakuen Hall, 1/4/22)

Mayu Iwatani & Starlight Kid vs. Tam Nakano & Saya Kamitani (STARDOM at NJPW Wrestle Kingdom 16, 1/5/22)
JOSHI WRESTLER OF THE WEEK: Maki Itoh (TJPW)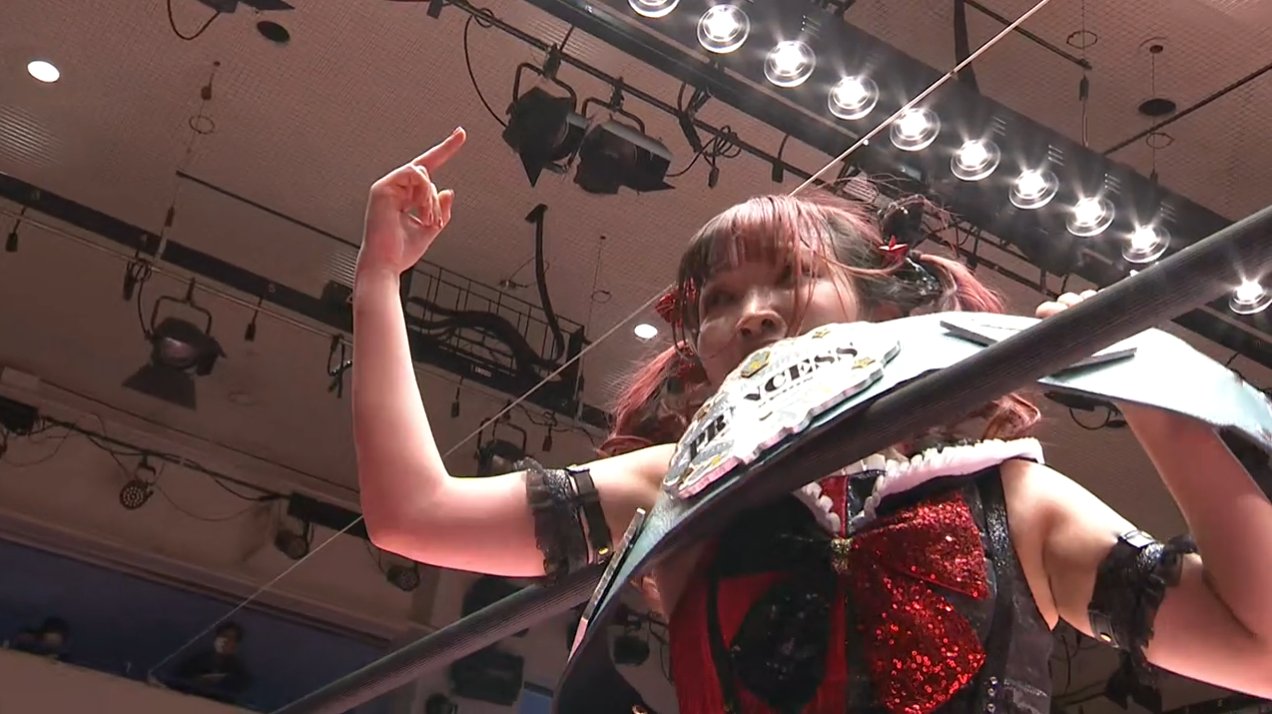 Maki Itoh is a champion again. At TJPW's first signature show of the year, Itoh defeated Hikari Noa to become the International Princess Champion for the second time. The victory was a long time coming for her after a year where she grew as a performer. Itoh's popularity boomed through her entry into the AEW Women's Championship Eliminator Tournament and her run through TJPW's Tokyo Princess Cup, which she won. In TJPW's biggest show to date, Wrestle Princess II inside Ota Ward, Itoh main evented against tag team partner Miyu Yamashita for the Princess of Princess Championship but came up just short in her chase to win TJPW's top title. Despite the loss, she has kept pushing and getting better, setting herself up for the match with Noa.
Now with the International Princess Championship around her waist once again, she should be able to shine again in 2022.
LOOKING AHEAD
Here's what to look forward to this week:
1/8
STARDOM New Years Stars (Notable: AZM vs. Momo Watanabe)
TJPW in Kobe (Notable: Mizuki, Yuka Sakazaki & Shoko Nakajima vs Miyu Yamashita, Maki Itoh & Yuki Kamifuku)
1/9
STARDOM New Years Stars (Notable: Giulia & Syuri vs. Hazuki & Koguma)
TJPW in Okayama (Notable: Yuka Sakazaki, Mizuki & Yuki Arai vs. Marika Kobashi, Suzume & Arisu Endo)
Sendai Girls (Notable: DASH Chisako vs. ASUKA)
1/10
STARDOM at KFC Hall (Notable: Giulia, Thekla & MIRAI vs. Tam Nakano, Mina Shirakawa & Waka Tsukiyama)
Marvelous (Notable: Chihiro Hashimoto vs. Takumi Iroha)