Five Star Joshi || Maika bests Saya Kamitani
Welcome! This is a weekly insight into the world of joshi pro wrestling, discussing the shows, the best matches to watch, what wrestler(s) stood out, and a look ahead at what's to come. It goes hand-in-hand with the Five Star Joshi Podcast, which you can listen to every Friday on Fight Game Media Network +!
---
THOUGHTS OF THE WEEK
It was one of those weeks in the world of joshi wrestling, as not too much was going on. Ice Ribbon's ~Winter Story~ show did take place but the world will not be able to witness that until early February. Tsukushi Haruka vs. Ibuki Hoshi will be the one to watch out for there.
Stardom is awaiting Nagoya Supreme Fight at the end of the month, meaning that this past weekend was about as "house show" as it can get. They have managed to consistently build up MIRAI ahead of the biggest match of her career where she will challenge Syuri for the World of Stardom Championship. MIRAI's match with Unagi Sayaka was a good proving ground for both of them. While it was no "can't miss" bout, it was one that showed that these two are in the right spots come Nagoya Supreme Fight.
TJPW has found the final four for their Max Heart Tag Team tournament as a number of upsets happened Thursday. The biggest, however, came when ASUKA and Yuki Kamifuku defeated the double champion team of Miyu Yamashita and Maki Itoh. Kamifuku pinned the reigning International Princess Champion, setting herself up for an opportunity for the title down the line. The other teams to advance to the final four were Yuki Arai and Moka Miyamoto, probably the most surprising of all teams involved. Nodoka Tenma and Yuki Aino as well as my favorites in Miu Watanabe and Rika Tatsumi advanced. The matchups to decide the two finalists will be Arai and Miyamoto vs. Tenma and Aino on the left side of the bracket while ASUKA and Kamifuku vs. Watanabe and Tatsumi will decide the right side.
We're sending the best of wishes to SEAdLINNNG as three of their members were positive for COVID-19, forcing them to cancel their show next week. Their first show of the new year will now likely take place on Feb. 11.
The good news is STARDOM has two packed shows for this coming weekend, including a Donna del Mondo trios battle with Syuri, Maika, and Himeka teaming up to take on Giulia, Thekla, and MIRAI. That alone is a must-see match. It should give us plenty to talk about as the potential for a Donna del Mondo split becomes more possible by the day.
MATCH OF THE WEEK: Himeka & Maika vs. Saya Kamitani & Utami Hayashishita (STARDOM in Toyohashi, 1/6/22)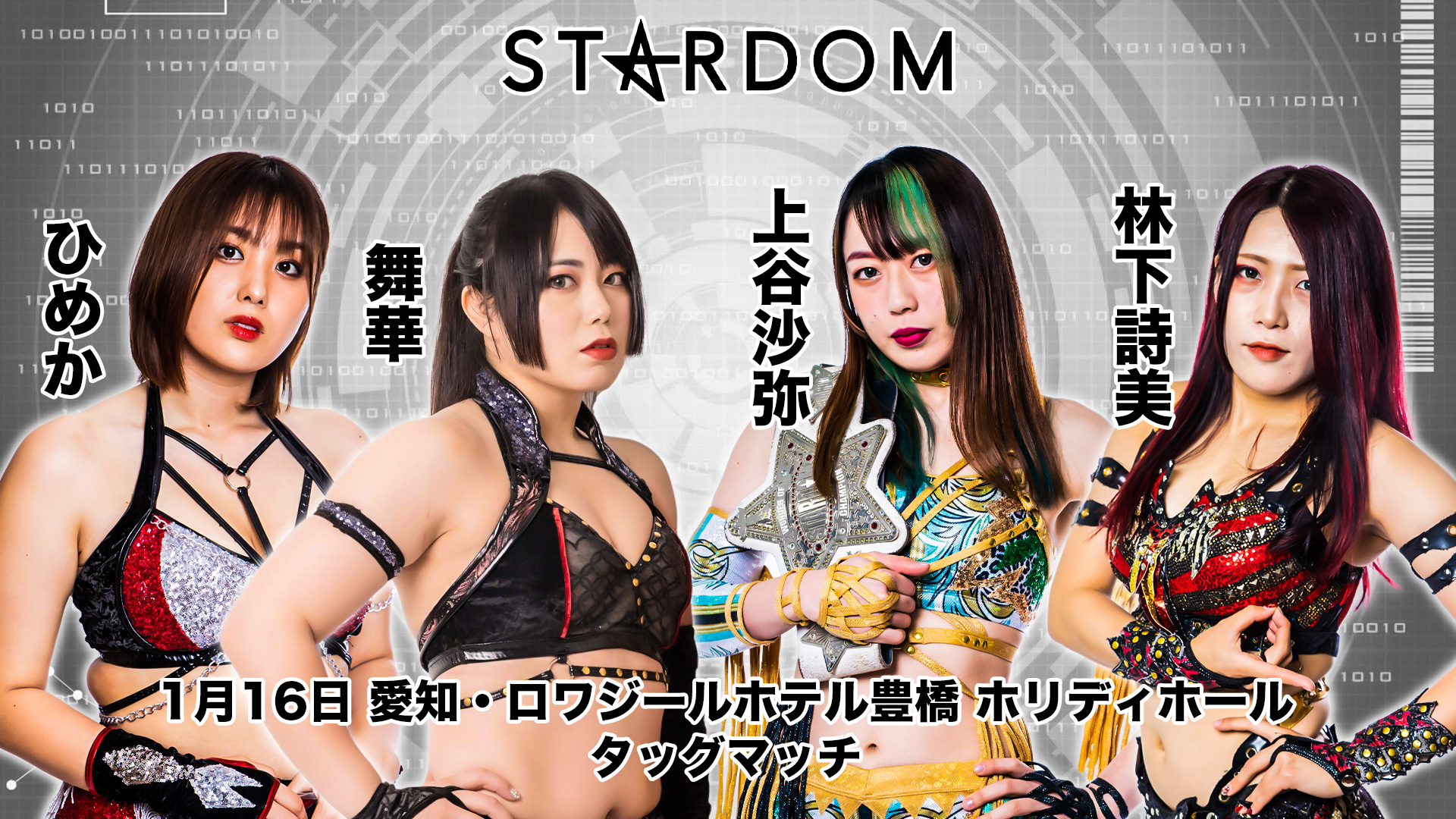 There are few guarantees in life but one of the guarantees in wrestling nowadays is that if you put these four in a ring together, they are going to deliver. Despite not being originally scheduled for this weekend, they managed to make it count as Mai-Hime and AphroditE battled in one of the best STARDOM matches to kick off the new year. Utami Hayashishita and Himeka attempted to take each other's heads off with clotheslines that makes the missed opportunity for them to wrestle in a singles match for the World of Stardom Championship hurt that much more. Finally was the action between Saya Kamitani and Maika that never fails to be great. The rivals had passion, hatred, and a will to want to show who is best.
Maika was able to best the Wonder of Stardom Champion this time around, picking up the huge win and a first-time win for Mai-Hime over AphroditE. Go watch this match!
HONORABLE MENTIONS:
Hikari Shimizu & SAKI vs. Nagisa Nozaki & Takumi Iroha (Pro Wrestling WAVE

Osaka Rhapsody Vol. 52, 1/16/22)

Miyu Yamashita & Maki Itoh vs. Yuki Kamifuku & ASUKA(TJPW Winter, 1/20/22)
JOSHI WRESTLER OF THE WEEK: Maika (STARDOM)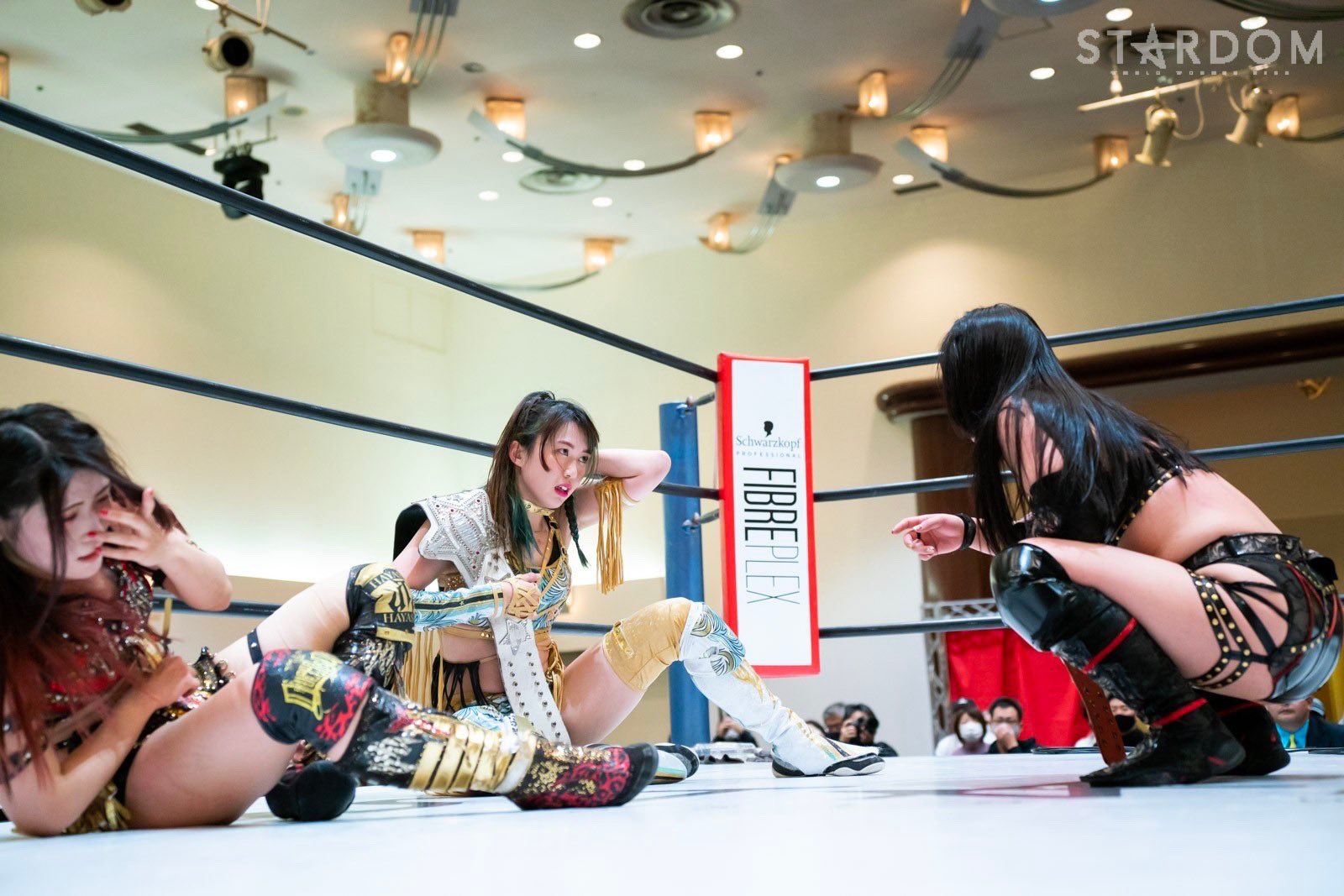 Anytime you pin a champion clean, it's a big win. Anytime you pin the Wonder of Stardom Champion in STARDOM, you are getting a title shot soon enough. The trend of Maika and Saya Kamitani continued as Maika was able to pin the reigning Wonder of Stardom Champion in tag team action this past weekend. The huge win came one day after she dressed up as a bear. Maika is one of a kind but the truth remains that she is one of the best in all of STARDOM right now and for good reason. Assuming Kamitani is able to defeat Unagi Sayaka in her first title defense, Maika has set herself up to be next in line which should lead to the best battle of the Kamitani-Maika rivalry yet.
LOOKING AHEAD
1/22 
STARDOM in Kochi (Notable: Himeka vs. Unagi Sayaka)
1/23
STARDOM in Osaka (Notable: Syuri, Maika & Himeka vs. Giulia, Thekla & MIRAI)
Ice Ribbon (Notable: Prominence Hardcore Match)
Pro Wrestling WAVE (Notable: WAVE vs. COLOR'S)