Five Star Joshi || Momo Watanabe welcomes 'Black Peach' to Stardom
Welcome! This is a weekly insight into the world of joshi pro wrestling, discussing the shows, the best matches to watch, what wrestler(s) stood out, and a look ahead at what's to come. It goes hand-in-hand with the Five Star Joshi Podcast, which you can listen to every Friday on Fight Game Media Network +!
---
THOUGHTS OF THE WEEK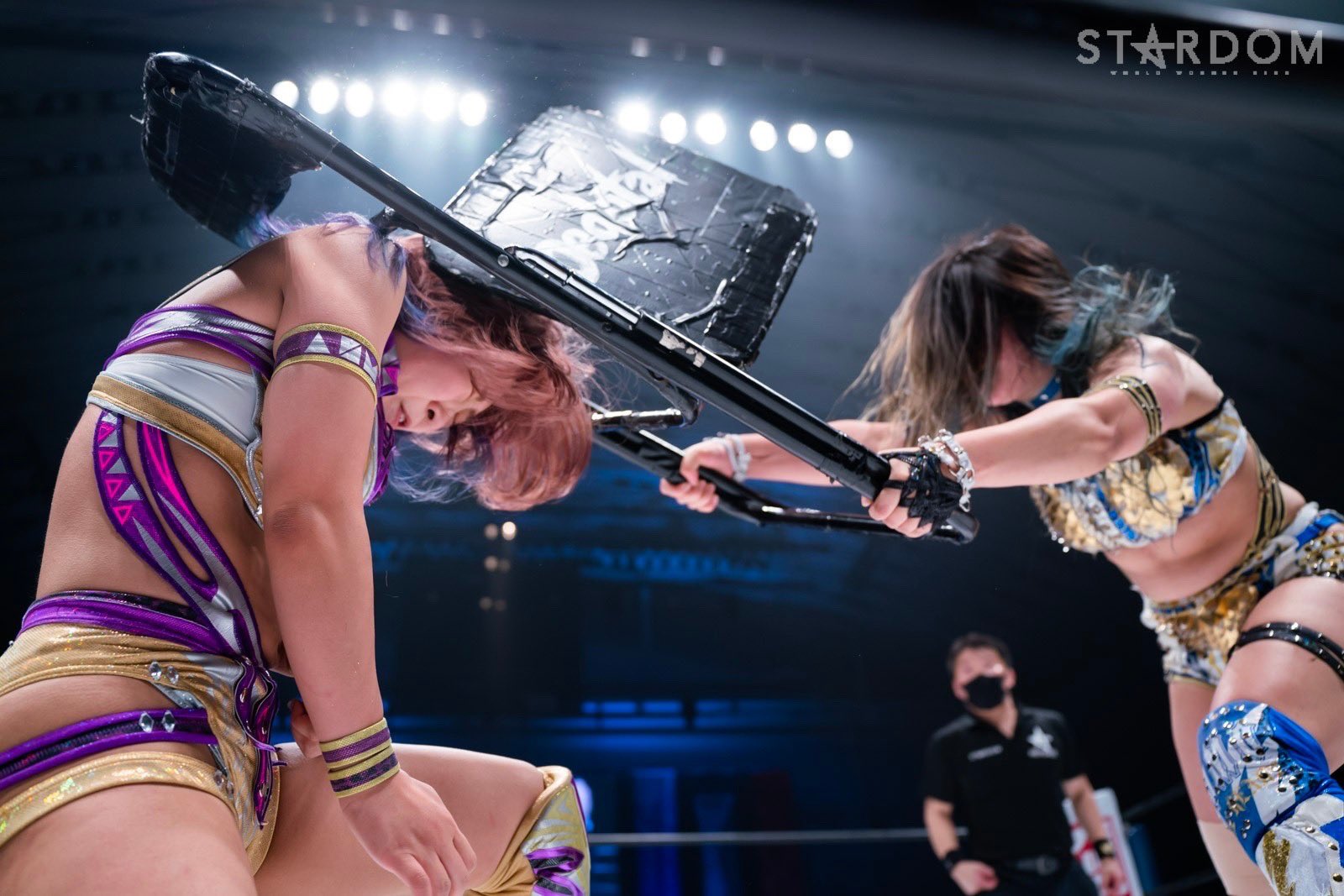 There's no bigger story in the world of joshi wrestling right now than what happened Saturday, as Momo Watanabe turned on AZM and the rest of Queen's Quest, joining Oedo Tai and becoming the "Black Peach."
Watanabe had been the leader of Queen's Quest since the moment Io Shirai left the promotion. For anyone who has followed Stardom or more specifically Watanabe's career, her return to evil shouldn't come as too much of a shock. Throughout her career, even as Queen's Quest went from less heel to more so cool babyfaces, Watanabe's mindset never differed. She was never one to shake hands with her opponent unless she defeated them first. Watanabe has always had a mean streak that made her the most dominant Wonder of Stardom Champion of all time. Her determination is what has made her Stardom's "Trueheart" for so long.
But now as she turns her back on Queen's Quest, it makes more sense than it would have even a year ago. Utami Hayashishita and Saya Kamitani have both been seen in a brighter light than her this year and that alone should have been enough for Watanabe to turn her back on them. People questioned if she was even the leader any longer, something that only could have eaten away at the overly confident Watanabe who hasn't had the success her former stablemates have had this year. Sure, Watanabe made it to the finals of the 5 STAR Grand Prix but walked out with nothing. Yes, she made it to the finals of the Goddess of Stardom Tag League again this year but once again walked out with nothing. There's only so much someone of Watanabe's talents can handle, not being her full self at all items before she makes the turn to embrace who she was at her peak once more.
As the chair cracked down on the skull of AZM, it became apparent that Watanabe was ready to take back the glory and future that so many had felt she had in front of her two and a half years ago.
"It was all meant to happen," said Watanabe in an interview with Tokyo Sports, as transcribed by @1222Dragonmoon. "I was leading Queen's Quest for idiots like you, but your leader Momo no longer exists. I'll be reborn as Oedo Tai's Black Peach. I trusted myself; fans should decide whom to trust for themselves. Be prepared Queen's Quest because I will destroy you."
Momo Watanabe took the leap. Not a leap to a new version of herself but rather a version that saw her become great. Saw her become the best. It's become the biggest storyline Stardom has had all year as Momo Watanabe turns her back on the rest of Queen's Quest, making one of the most interesting storylines of the year as we head into 2022. The matches and story write themselves. Now, it's just a matter of seeing how it all goes down and as fans, it should be one fantastic ride. The Black Peach is here, and all of Stardom has been put on notice.
MATCH OF THE WEEK: Donna del Mondo (Himeka, Maika & Natsupoi) (c) vs. STARS (Mayu Iwatani, Hazuki & Koguma) in a Ladder Match for 10 Million Yen and the Artists of Stardom Championship (Stardom Osaka Super Wars, 12/18/21)
The craziness of a Ladder Match is never undersold anymore by wrestling fans or those who take part in the matches. When Stardom decided to have their first-ever Ladder Match in the finals of the 10 Million Yen trios tournament that was presented by Mayu Iwatani. Both STARS and Donna del Mondo's MaiHime Poi advanced to the finals earlier in the night, guaranteeing that the Artists of Stardom Championship would also be on the line. What followed was one of the more jaw-dropping bouts of the year as they used the ladder to their advantage time and time again.
Iwatani, who revealed after the match that she had been nervous 10 minutes before it began, had the major spot when she hit a picture-perfect moonsault from a folded ladder in the corner of the ring down onto Maika for an elimination. Maika managed to hit a superplex from the ladder earlier in the match on Iwatani and Koguma followed up with a crossbody dive from the ladder down to the floor on all three members of MaiHime Poi.
For a first-time-ever situation for all of them, they sure made the most of it. In the end, MaiHime Poi successfully defended their Artists of Stardom Belts, proving that they were back on the same page after Himeka and Natsupoi had problems repeatedly for weeks now.
If there's a match to go out of your way to see, it's this dazzling trios ladder match that saw all six get to shine.
Honorable Mentions:
Maika, Himeka & Natsupoi vs. Takumi Iroha, Maria & Rin Kadokura (Stardom Osaka Super Wars, 12/18/21)
JOSHI WRESTLERS OF THE WEEK: Momo Watanabe (Stardom)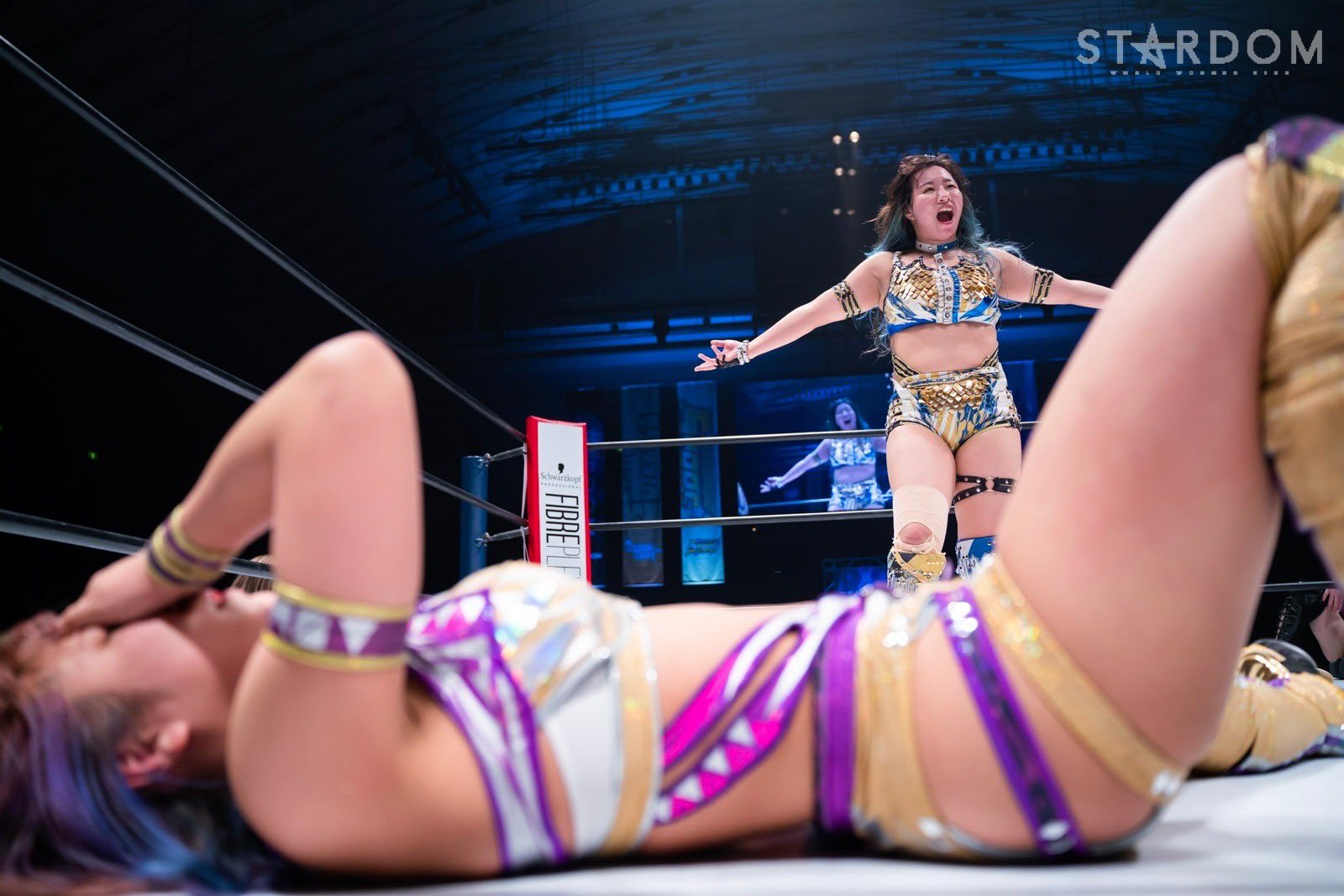 It would be unacceptable to feature anyone else: After a year that saw her get one singles title shot all the way back in January and lose a number of major matches including the 5 STAR Grand Prix final, Momo Watanabe has dramatically changed the outlook of her career moving forward. As discussed in the "Thoughts of the Week," Watanabe erased her leadership of Queen's Quest to become the "Black Peach" of Oedo Tai moving forward. It was a move that when you think about it more as the days go on, the more it makes sense. The heartbreaking moment that she smashed AZM in the head with a chair was a moment that will live on in Stardom history forever. The career path of the "Trueheart" now finds an entirely new outlook and life that puts her on a path to be Utami Hayashishita's next great rival.
Watanabe's future was always one full of gold seeing that she still has the most dominant title reign in the promotion's existence, but now she has set herself up for what could be one of the best years of the 21-year-old's career. This is one of what is expected to be many entries as "Joshi of the Week" moving forward for the "Black Peach."
LOOKING AHEAD
Here's what to look forward to this week:
12/25
Stardom Year-End Climax (Notable: Utami Hayashishita, Saya Kamitani & AZM vs. Momo Watanabe, Starlight Kid & Saki Kashima)
12/26
PURE-J Climax (Notable: Leon vs. Cherry)
12/29
Stardom Dream Queendom (Notable: Utami Hayashishita vs. Syuri)
SEAdLINNNG (Notable: Ryo Mizunami vs. Arisa Nakajima)