Welcome! This is a weekly insight into the world of joshi pro wrestling, discussing the shows, the best matches to watch, what wrestler(s) stood out, and a look ahead at what's to come. It goes hand-in-hand with the Five Star Joshi Podcast, which you can listen to every Friday on the Fight Game Media Network!
---
THOUGHTS OF THE WEEK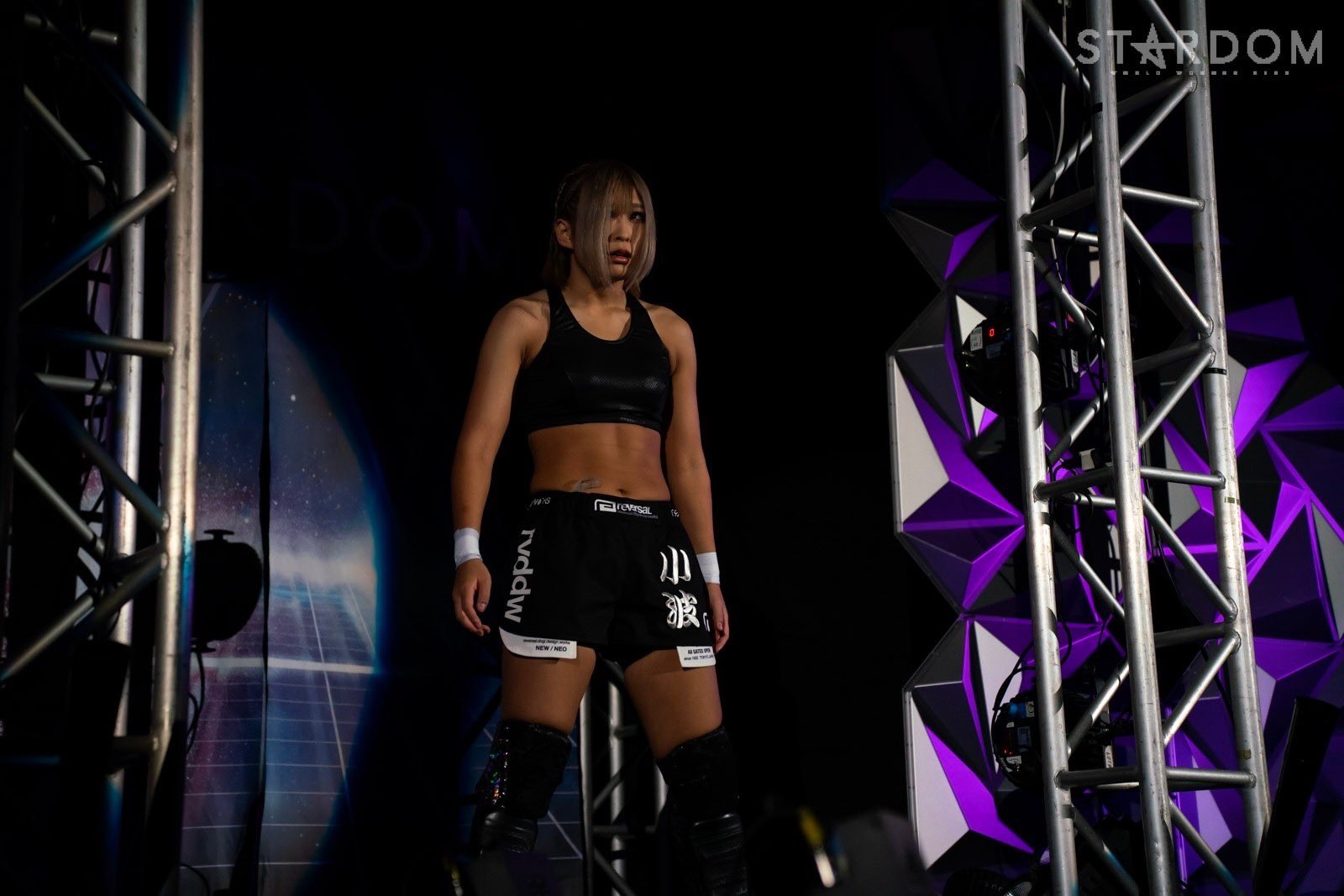 Joshi wrestling was quiet this week in terms of actual shows to talk about with no major shows going on but that doesn't mean there wasn't major news to discuss. In an impromptu press conference prior to the event in Shinjuku FACE, Stardom announced that Konami will be taking a break from professional wrestling after Stardom Dream Queendom on Dec. 29 to take care of her health. In doing that, her contract with Stardom will also expire. Stardom booker Rossy Ogawa made it clear that there will be a spot in Stardom if and when Konami is ready to return, which was followed by her making it known that she does plan to return to Stardom whenever she's ready. Giulia laid down the challenge to be Konami's final opponent until her break and that match has been made official.
The most important part of this announcement is that Konami is taking the time she needs to get better in whatever way she needs. And really, that is all that matters. Konami is someone that has not really stopped wrestling despite a difficult two years for her. She had to deal with acute enteritis which made her miss the better of two months in October and November, which is never easy to deal with. Add in that she lost her friend Hana Kimura in May 2020 and it's easy to realize how difficult the past few years have been for her. Taking this time off to get right physically, mentally, and whatever else she may need is something we can all respect. Once she's ready to come back, she will be certain to come back as the best version of herself.
Now looking at her match with Giulia, there's a lot that is seemingly going into this as revealed in a tweet by Konami following the announcement. She acknowledged that Giulia has a fire and passion to her that reminded her of Hana Kimura more than anyone else. Seeing the connection that both of them have to Kimura, it makes this match a big one and a special one outside of this being one of their's returns and the other's exit. They're going to go all out because of the simple stakes but also the heart-driven ones as well. Professional wrestling remains one of the most beautiful things in the world when you think about it. The amount of heart, life, and love that will go into this match will be like none other on the card.
Konami is a star and she will be a bigger star when she comes back. All we can say now is good luck, get better, and Konami has all of our support. #NeverEnd
MATCH OF THE WEEK: Utami Hayashishita & AZM vs. Natsupoi & Syuri (Stardom at Shinjuku FACE, 12/4/21)
It wasn't a week to write home about in terms of wrestling action in joshi as it was minimal in terms of the shows that went on. However, Stardom provided us with an exciting preview main event of sorts as we got to see Utami Hayashishita and Syuri square up a bit prior to their World of Stardom Championship match at Stardom Dream Queendom. Syuri and Hayashishita's best exchange of the match came when they traded German Suplexes on each other.  Some of the best spots in this match involved, well, everyone but Syuri as Hayashishita and AZM displayed some picture-perfect tag team offense on Natsupoi. They showed the world what continues to be the truth — they are the best non-official tag team Stardom has and the day they get to run together for a title, we all win.
The match came down to Hayashishita and Natsupoi as the latter attempted her Fairy Blink pin but was shoved off by Hayashishita, who would turn it into a lariat, a deadlift German Suplex, and eventually a Torture Rack Bomb for the win. There wasn't too much completion for the match of the week but this is one definitely worth checking out.
HONORABLE MENTIONS
Unagi Sayaka, Tam Nakano & Waka Tsukiyama vs. Mayu Iwatani, Hazuki & Koguma (Stardom at Shinjuku FACE, 12/4/21)

Shoko Nakajima vs. Hyper Misao vs. Rika Tatsumi vs. Nao Kakuta vs. Nodoka Tenma vs. Maki Itoh vs. Suzume vs. Yuki Arai (TJPW Autumn ~ Kacho Getsuro ~, 12/4/21)
JOSHI WRESTLER OF THE WEEK: Maki Itoh (TJPW)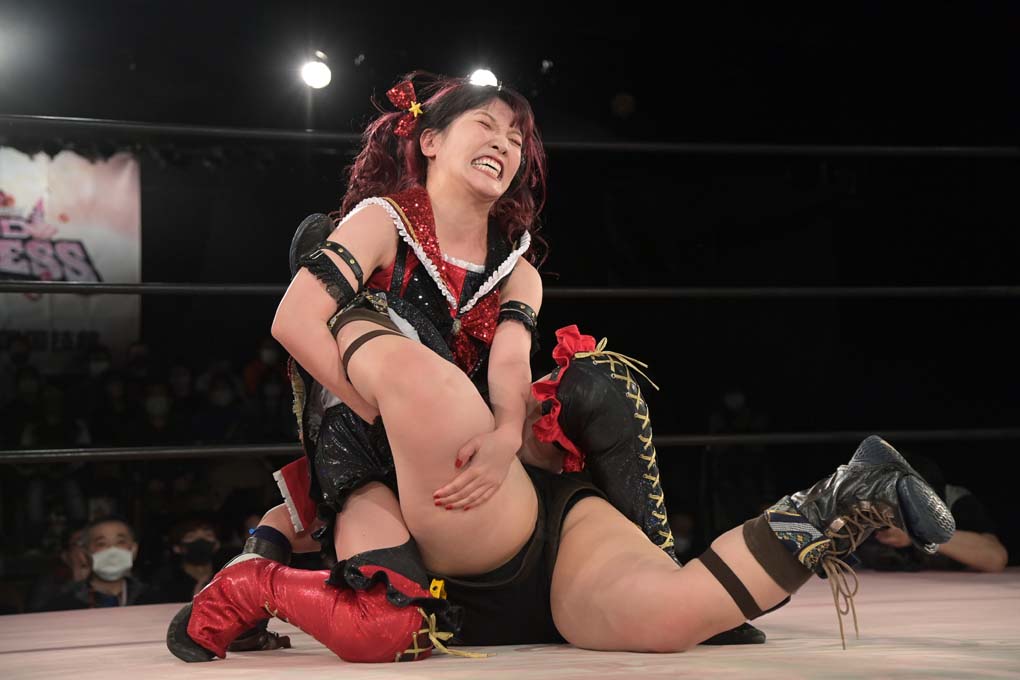 Maki Itoh secured herself a spot in the semi-main event of TJPW's Korakuen Hall show on Jan. 4, 2022, as she outlasted seven others to win the number one contender's battle royal. Itoh had a shining performance throughout, showing how her charisma mixed with her wrestling ability can make for one of the best going in the joshi scene right now. The closing sequence with Nodoka Tenma was worth checking out this match alone as it was a war to see who would challenge Hikari Noa for the International Princess Championship. Itoh hasn't lost a beat since losing her Princess of Princess Championship match to Miyu Yamashita at Wrestle Princess II and this was an effort she can build off of to have an even better 2022.
All aboard the bandwagon for the "Cutest in the World."
LOOKING AHEAD
Here's what to look forward to this week:
12/11
Stardom in TKP Garden City (Notable: Hazuki & Koguma vs. Tam Nakano & Unagi Sayaka)
TJPW in Osaka (Notable: Hikari Noa vs. Yuka Sakazaki)
12/12
Stardom Fan Event (Notable: Utami Hayashishita & Tam Nakano vs. Syuri & Saya Kamitani)
Ice Ribbon 1164 (Notable: Tsukushi Haruka & Akane Fujita vs Rina Yamashita & Ram Kaichow)
12/13
Actwres girl'Z at Korakuen Hall (Notable: Leon vs. Miyuki Takase)
12/16
SEAdLINNNG (Notable: Makoto vs. Riko Kaiju)