This is a weekly insight into the world of Joshi in professional wrestling, discussing the shows that occur, the best matches to watch, what wrestlers stood out, and a look ahead at what's to come. It goes hand-in-hand with the Five Star Joshi Podcast, which you can listen to every Friday on the Fight Game Media Patreon!
---
JOSHI WRESTLING THOUGHTS OF THE WEEK:
If this is the first time joining any Five Star Joshi content, then welcome. In the first edition of this column, there will be a focus on Stardom, who are currently running their Goddess of Stardom Tag League tournament. Each block consists of six teams vying to win the league and earn a shot at Giulia and Syuri's Goddess of Stardom Titles. Early tag league favorites Hazuki and Koguma are 1–1–1 currently. They will be looking for help from the rest of their block after suffering a loss to Himeka and Natsupoi this past Sunday. A draw with AphroditE leaves them on pace with the remainder of the block thus far. 
In the Blue Goddess Block, the 2020 winners MOMOAZ (Momo Watanabe and AZM) sit at 2–1–1, making the likelihood of a repeat still possible. Syuri and Maika, who will become the new Goddess of Stardom Champions if they win the tournament, dropped their second bout against Mayu Iwatani and Rin Kadokura. They have picked up wins over the team of Tam Nakano and Mina Shirakawa, MOMOAZ, and the tandem of Waka Tsukiyama and Lady C to lead them at 3–1 heading into the weekend.
The major event of Joshi this week came from Stardom as it was Kawasaki Super Wars. The show was one that exceeded expectations from the bottom of the card to the main event. Utami Hayashishita successfully defended her World of Stardom Championship against Hazuki. The victory marked Hayashishita's eighth successful defense as champion as she closes continues to close in on Io Shirai's record. Tam Nakano also defended her title against her own stablemate in Unagi Sayaka.
When it comes to the undercard side, Starlight Kid and Momo Watanabe had a battle worth going out of your way to see for the sheer anger and hate they shared for each other. Watanabe showed a side that fans often call her best. That side features stiff strikes and wanting nothing more than to destroy her opponent. The match ended in a double count-out but was one of those rare times that it felt to be a perfect finish. As Kid and Watanabe stared each other down following the match's end, Watanabe shared a smirk that solidified her intentions were met. A blood feud is arising between Kid and Watanabe as this felt to be only a chapter rather than an ending.
Seeing that this is the first of many weekly columns to come and they will evolve. We are sure to discuss more promotions in the world of Joshi as they get going to close out the year. 
MATCH OF THE WEEK
Utami Hayashishita (c) vs. Hazuki for the World of Stardom Championship (Stardom Kawasaki Super Wars, 11/3/21)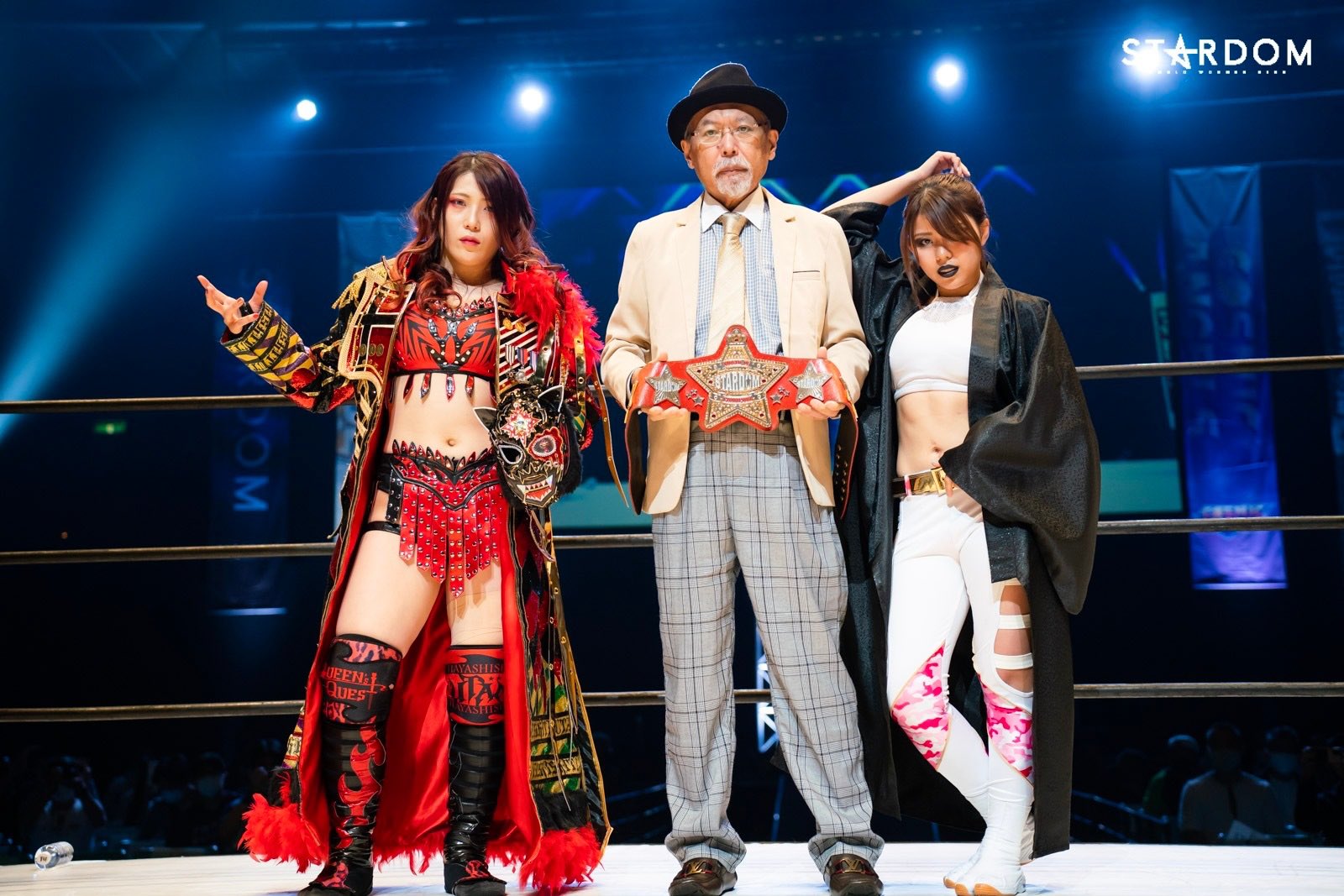 A great professional wrestling main event should have one goal in mind, which is to watch both the champion and challenger walk out of the other side better than they walked into it, win or lose. And that's what we saw Wednesday in the World of Stardom Championship match between Utami Hayashishita and Hazuki. There were a lot of different opinions heading into this one. Hazuki, after all, was still fresh off her return and was already back into the fire. She was still shaking off the rust from her retirement. Then there was Hayashishita, who has been at the top of Stardom for nearly a year now having matches that totaled some of the longest times in Stardom history. It felt like a match where it was sink or swim. At the end of the day, it proved to be the right move after all.
Hazuki was an ideal opponent for Hayashishita's newly enhanced style as world champion. Hayashishita was transitioning from an underdog-like champion to the true "Final Boss" of Stardom. That new style comes with dominating offense and an ability to not be denied. The challenger was relentless though, forcing Hayashishita to craft a new game plan during the match. It was back and forth throughout, each competitor throwing bombs whether it was Hazuki's back-to-back suicide dives or Hayashishita's Air Raid Crash onto the apron. There was a sense of it would be one final shot for either one to steal the victory.
Hazuki neared the shock win, hitting her Brainbuster finish to "The Red Queen" for the second-best near fall of the match. It was only minutes later when Hayashishita closed in on the kill that Hazuki managed to roll her up for what had to be a 2.99 second near fall. It was almost Hazuki's time. Unfortunately for the "Wildheart," Hayashishita would ultimately put her away with the BT Bomb and solidify her eighth successful defense as champion. It was everything a wrestling main event should be and worth checking out when you get the chance.
HONORABLE MENTIONS
Hazuki vs. Unagi Sayaka (Stardom Goddess of Stardom Tag League Night 2, 10/30/21)
Himeka & Natsupoi vs. Hazuki & Koguma (Stardom Goddess of Stardom Tag League Night 3, 10/31/21)
Starlight Kid (c) vs. Momo Watanabe for the High-Speed Championship (Stardom Kawasaki Super Wars, 11/3/21)
Syuri (c) vs. AZM for the SWA World Championship & Right To Challenge Briefcase (Stardom Kawasaki Super Wars, 11/3/21)
Tam Nakano (c) vs. Unagi Sayaka for the Wonder of Stardom Championship (Stardom Kawasaki Super Wars, 11/3/21)
WRESTLER OF THE WEEK
Hazuki (Stardom)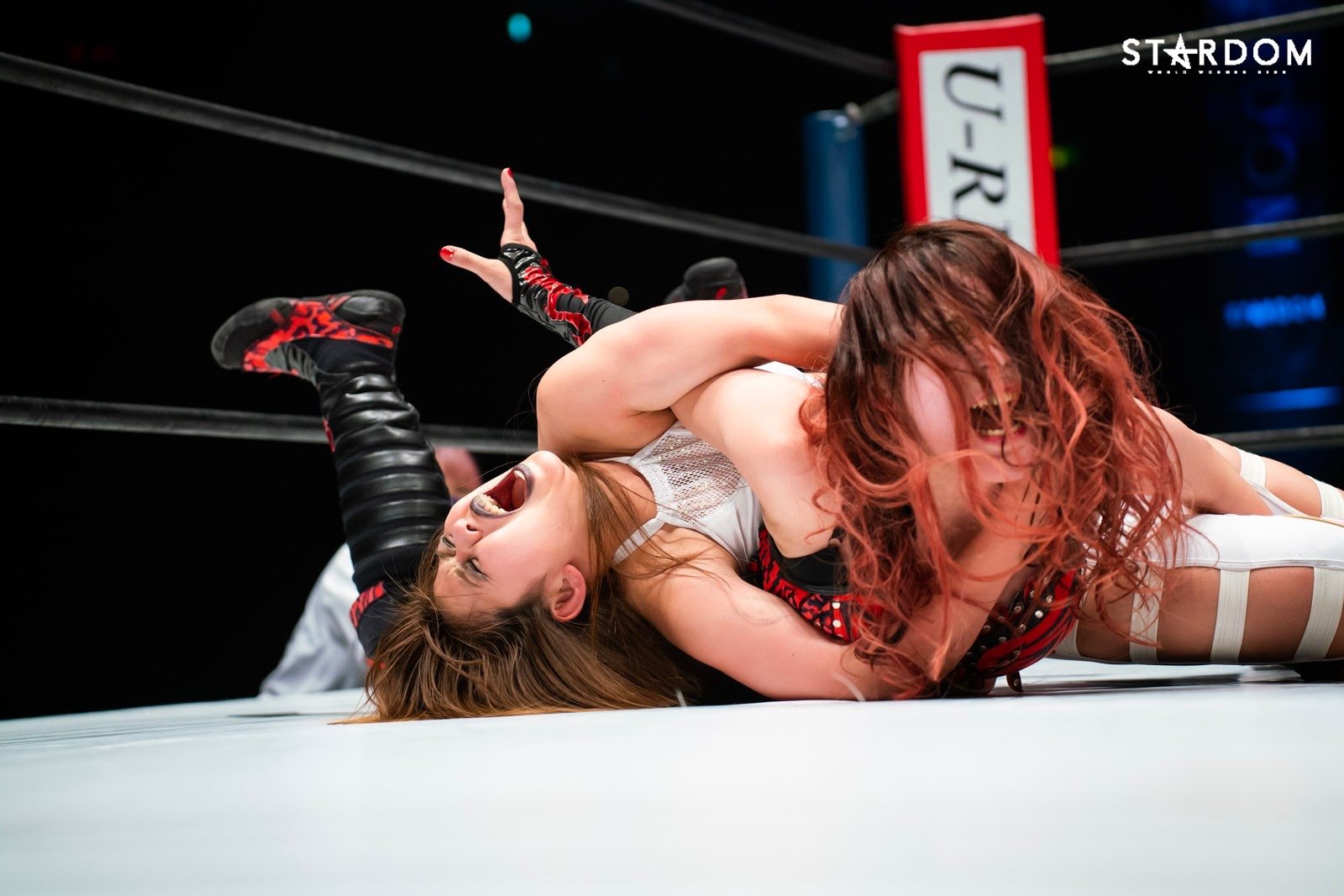 It's impossible to pick anyone else this week. Hazuki was that good. Her match with Unagi Sayaka on Saturday kicked off the streak of great showings. It was a one-sided attack by "Wildheart," making Sayaka look as though she had no answers before the final stretch. There was trading that felt as if Hazuki was finding her darker side that made her so great in her last run. The forearms were stiffer, the moves were crisper, and it was all coming together in time for her world title opportunity. Hazuki followed that up with a can't-miss match alongside Koguma as they face Himeka and Natsupoi. Not only was it good but it was the best match of the entire Tag League up until this point.
What followed these two showings was the Kawasaki Super Wars main event. The main event where she brought it to the same world champion has been going non-stop since Hazuki retired at the end of 2019. Not only did she bring it, however, but she was hanging with Hayashishita as if she never missed a beat. Perhaps that's the beauty of wrestling after all. Hazuki has the story where stepping right in after nearly two years off (except one tag match) and having potentially the match of her career in one of her sixth match back in action. What a week it was indeed.
To cap it off, she officially joined STARS at the Korakuen Hall show Thursday, solidifying this run as an entirely different version of herself. One who is going to have more accolades than ever before. One who is going to remind the world that she is one of the best. Hazuki is back and Joshi is better for it.
LOOKING AHEAD
Here's what is on tap in the world of Joshi wrestling this coming week:
11/6
Tomorrow Stardom is in Otsu, Shiga!

*Today is a travel day; Saturday and Sunday shows. Upon return to Tokyo, the shows from Nov 3 (ppv) thru Nov 7 will be uploaded to Stardom World in sequence. pic.twitter.com/Vh3TVPpJaa

— We Are Stardom (@we_are_stardom) November 5, 2021
Stardom — Goddess of Stardom Tag League Night 4 (Notable: Syuri vs. Saya Kamitani)
TJPW —Autumn Show (Notable: Arisu Endo & Hikari Noa vs. Miu Watanabe & Suzume)
Gatoh Move — ChocoPro170 (Notable: Baliyan Akki vs. Masahio Takanashi vs. Yuna Mizumori vs. Choun Shiryu
Actwres girl'Z — ACT55 (Notable: SAKI vs. Miku Aono)
11/7
Stardom — Goddess of Stardom Tag League Night 5 (Notable: Queen's Quest vs. Donna del Mondo)
Ganbare Pro — GanJo (Notable: YuuRI vs. Maya Yukihi)
11/11
Pure-J — Leon & Cherry vs. Arisa Nakajima & Hanako Nakamori
11/13
Ice Ribbon — 15th Anniversary (Notable: Tsukasa Fujimoto vs. Tsukushi Haruka)