Five Star Joshi || Eddie Kingston, mental health and Stardom
Welcome! This is a weekly insight to the world of joshi professional wrestling, discussing the shows, the best matches to watch, what wrestler stood out, and a look ahead at what's to come. It goes hand-in-hand with the Five Star Joshi Podcast, which you can listen to every Friday on the Fight Game Media Patreon!
---
THOUGHTS OF THE WEEK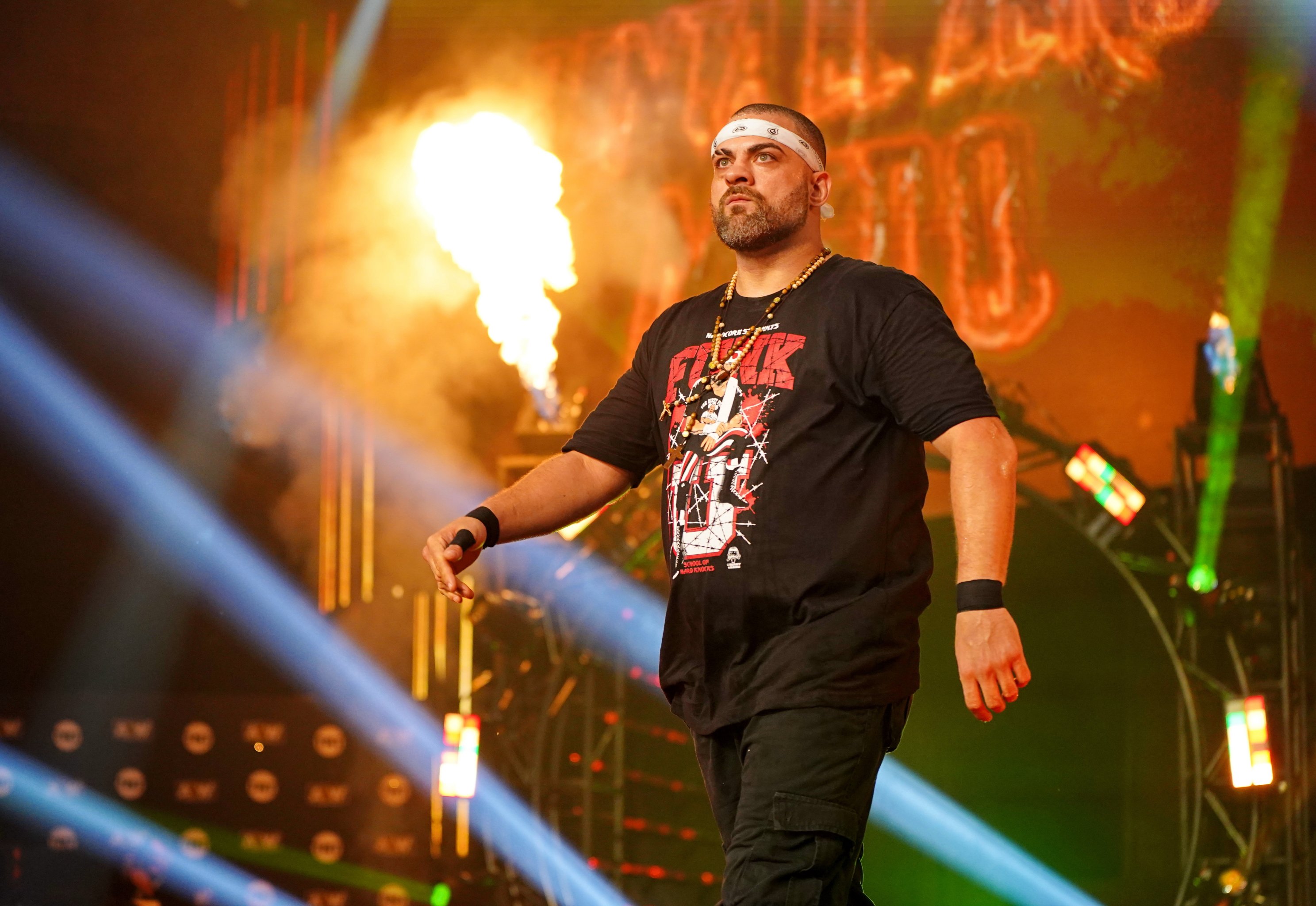 Earlier this week, Eddie Kingston revealed to the world what professional wrestling means to him in his version of a The Players' Tribune post. He explained how the sport of pro wrestling was all that was there for him when he was dealing with mental health. Kingston detailed how Kawada vs. Misawa from June 1994 still makes him feel, despite watching it thousands of times. The reason to bring it up in this week's column is because, for me, that feeling is mutual when it comes to professional wrestling. And to be exact, that comes in the form of joshi wrestling. "To be honest with you, the only thing that kept me from getting depressed was wrestling," Kingston wrote.
2020 was a year for us all that we will never forget. Being stuck inside our homes and left with nothing but time and ourselves. And for the most part, pro wrestling was shut down. WWE and AEW did their best to roll with the punches and do shows with no crowds, but they didn't feel the same. A full stoppage meant it was time to try and find something, anything to latch onto.
In the most difficult of times, finding new wrestling was all we wrestling fans could do. That's where joshi wrestling comes into the fold for me. Having watched other promotions outside of WWE like ROH and NJPW, getting behind this new rising company that was AEW . . . It wasn't unheard of to watch something new. But my need was to be watching something new that gave a connection. 
That's really where Stardom came in, and eventually joshi wrestling as a whole: It became my version of Kawada vs. Misawa or All Japan Pro Wrestling. It was different from everything else, as you'd see the likes of Mayu Iwatani, Kagetsu, Hana Kimura, and Io Shirai putting on amazing matches with crowds roaring as it came down to the wire. It became an entirely new comfort as the joshi style brought all of the great parts of wrestling, like physicality, emotion, drama, and storytelling, and put them into one style. The matches weren't terribly long, but were impactful and held importance at all times. It was beautiful violence in a form of pro wrestling. Connecting with those wrestlers and finding those matches, no matter the style, is only something fans should hope for. After all, that's what makes a fan a fan. 
I can only be grateful for what those difficult days of no wrestling ended up bringing me. On the brink of falling out of wrestling, it was a situation where the love only became greater. Writing and talking about joshi wrestling is a treat and a reminder for myself that even in the most difficult of days, there's always pro wrestling to come back to and cheer us up. It's what brings us all together and we can't ever overlook that.
Pro wrestling connects Eddie Kingston and Mayu Iwatani, and Mayu Iwatani to me. And me to you. The cycle is a circle that doesn't end. It's what to be reminded of after Kingston opened up to the world. We are all alike in some way. No matter the style you love, those who you cheer or jeer, pro wrestling connects us. In the season of thankfulness, it's only right to be thankful for everything that wrestling gives us each day. New friends, new passions. And something that is always there for you, even in the worst of times.
Life isn't meant to be easy. Times can be tough. Days can be difficult. But pro wrestling is always there for us. Never forget that in the toughest of times.
---
Joshi wrestling embraced tag team wrestling in a major way this week. SEAdLINNNG continued their Beyond The Sea Tag Team tournament, PURE-J crowned new tag team champions, and Stardom had two-weekend shows filled with great tag team wrestling as the final day of the Goddess of Stardom Tag League arrives this Sunday.
The biggest event of the week will be the Ice Ribbon anniversary show as Tsukasa Fujimoto defends her ICExInfinity Championship against Tsukushi Haruka. Everything about this match screamed Match of the Year Candidate, and it should be available sometime next weekend. The excitement surrounding joshi wrestling never seems to slow down, which should make for an incredible end of the year.
MATCH OF THE WEEK: AphroditE (Utami Hayashishita & Saya Kamitani) vs. FWC (Hazuki & Koguma) (Stardom Goddess of Stardom Tag League, 11/4/21)
Nov 4 Korakuen Hall
◆Tag League Red Goddess block
Utami Hayashishita & Saya Kamitani vs Hazuki & Koguma went to a 20 minute draw. pic.twitter.com/vnGI3XVh9w

— We Are Stardom (@we_are_stardom) November 4, 2021
Stardom came out swinging one day after Kawasaki Super Wars with their biggest Goddess of Stardom Tag League show yet. Tag League matches up and down the card but none better and bigger than the main event. It pitted AphroditE against FWC, forcing Utami Hayashishita and Hazuki to face off once day following their war at the PPV. And rather than pack it in, they picked up right from where they left off. These two went at it and dropped bombs on each other. It was all out war once again but adding Saya Kamitani and Koguma to the fold only helped the match more.
The spot of the match came in the closing minute as Hazuki was getting the best of Hayashishita. She managed to get her up for the vertical-drop brainbuster, planting the champion right down on her head. Hayashishita was out but before the referee could count to three, the 20-minute time limit hit and it was over. While time limit draws are never a first choice, Stardom provided the visual one day later that Hazuki was going to defeat Hayashishita in the middle of the ring.
It is the little nuances like this that allow Stardom to build forward. It is a visual that will not be forgotten. This was a tremendous tag team match and one of the best of the tournament.
HONORABLE MENTIONS
Momo Watanabe & AZM vs. Tam Nakano & Mina Shirakawa (Stardom Goddess of Stardom Tag League, 11/4/21)

Utami Hayashishita & AZM vs. Hazuki & Koguma (Stardom Otsu, 11/6/21)
Arisa Nakajima & Hanako Nakamori vs. Kaori Yoneyama & Yuu (SEAdLINNNG Shinkiba Night!, 11/10/21)
JOSHI WRESTLER OF THE WEEK: Arisa Nakajima (SEAdLINNNG) & Hanako Nakamori (PURE-J)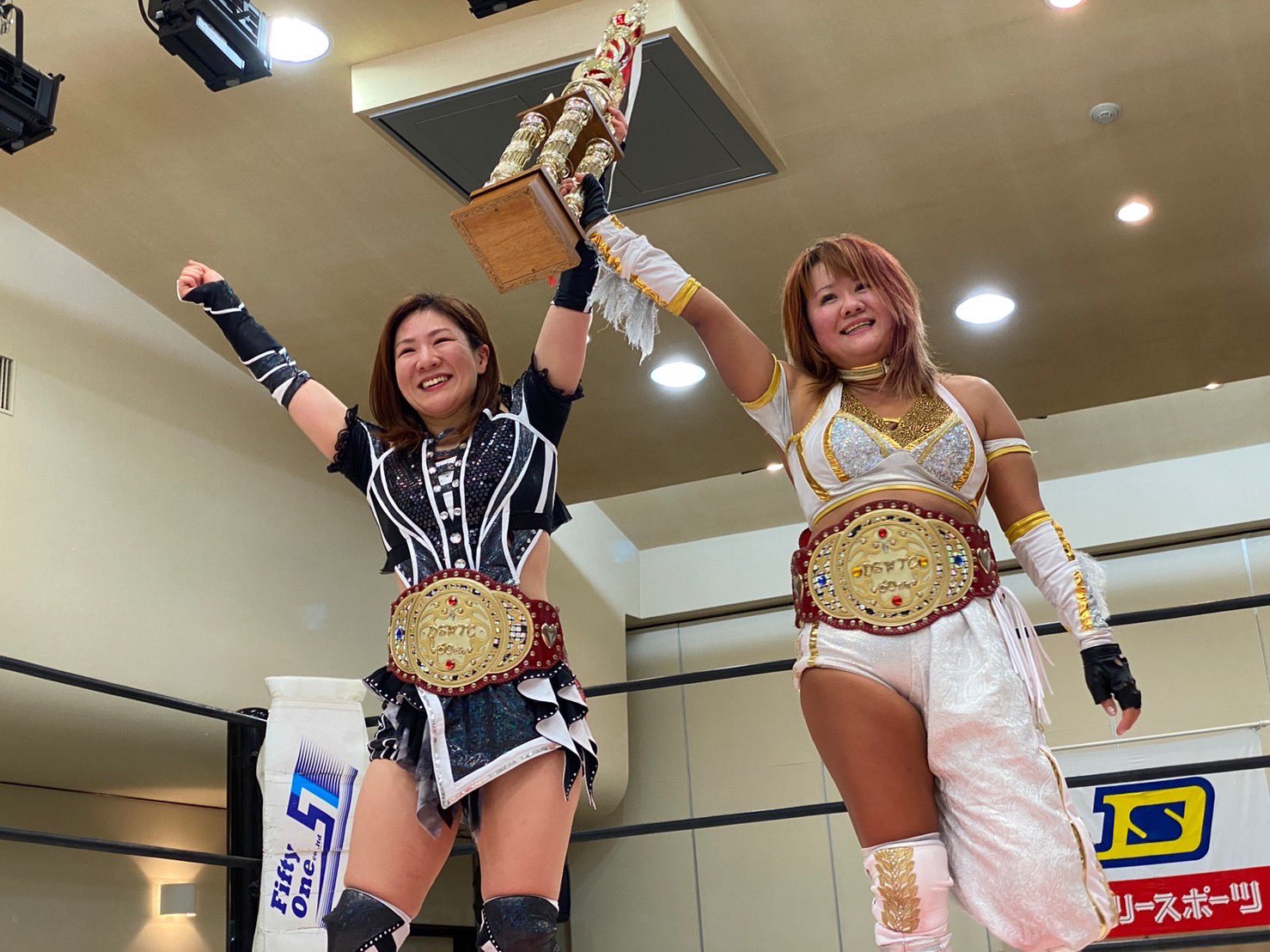 Picking the joshi wrestler of the week wasn't as easy as it was last week. Scouring through the scene, it became clear that the credit would go to not only one wrestler but two. Those two are Arisa Nakajima of SEAdLINNNG and Hanako Nakamori of PURE-J, who make the team Violence Princess. They managed to capture the Daily Sports Tag Team Championship at PURE-J's 5th Anniversary show on Thursday, bouncing back from their difficult loss in a great match during the SEAdLINNNG tag team tournament the day prior.
Nakajima has had a tremendous year as a singles and tag team wrestler, displaying that she is one of the best in womens' wrestling today. The title win marks her second of the year and with the potential to win the Beyond the Sea Championship at the end of December, she could make a late push into the Japanese Female Wrestler of the Year conversation. Nakamori, on the other hand, has managed to use her hard-hitting affair with Nakajima from October and turn it into a partner and title run.
Violence Princess feels to be gaining steam and it should put fans of joshi wrestling on notice.
LOOKING AHEAD
Here's what is on tap this coming weekend:
11/13
Ice Ribbon — 15th Anniversary (Notable: Tsukasa Fujimoto vs. Tsukushi Haruka)
TJPW — KBS Hall (Notable: Miyu Yamashita & Yuki Arai vs. Shoko Nakajima & Arisu Endo)
Marvelous — Shinkiba 1st Ring (Notable: Maria vs. Chie Oozora)
11/14
Stardom — Goddess of Stardom Tag League Finals (Notable: MOMOAZ vs. Hazuki & Koguma)
Pro Wrestling WAVE — Shinjuku (Notable: Nagisa Nozaki vs. DASH Chisako)