Which AEW women's wrestler should win the inaugural TBS Championship?
As All Elite Wrestling continues their return to touring across the country, different parts of the program have seen more attention and focus shifted upon them. Alongside the addition of an extra hour of TV time with AEW Rampage on Fridays, the AEW Women's division has felt more refined and important than it has during the entire company's existence. There's still a ton of work to be done and while certain people need to be on TV more (cough, Riho and Shida, cough), the improvements are being felt across the multiple channels of AEW Programming.
With AEW Women's World Champion Britt Baker being on top of the mountain currently, there seems to be some women who are lost in the shuffle and have trouble staying on TV over a period of time. Women like Emi Sakura, Riho, Kris Statlander and Leyla Hirsch will go weeks upon weeks without being in a meaningful storyline or being given television time.
Things seem to be looking up for the AEW Women's midcard scene though – according to a report from Mat Men's Andrew Zarian. Zarian reported on Denise Salcedo's Speak Now show last Wednesday that a secondary women's championship was coming. The title will reportedly be called the "TBS Championship" akin to how the men's secondary title is the "TNT Championship".
This is a huge move not only for AEW, but modern day American women's wrestling as well. Companies like Impact Wrestling, Ring Of Honor, and WWE only have one singles women's title, which can lead to some unmotivated feuds that feel purposeless or storylines that are lacking in the category of importance. Secondary titles in wrestling have launched some of the biggest stars to their peak, which is why they're necessary in both men's and women's divisions. 
Although it's unknown when the TBS Championship will be debuted, it's already time to start speculating who should be the first woman to hold the new belt.
1. Anna Jay
Anna Jay could be considered the "easy pick" to be the inaugural TBS Champion. Not only is Jay's ring work extremely impressive for only being 24 matches into her career, but you can make the connection to Brodie Lee's renowned TNT Championship reign as well. It would make for a instantly memorable moment for the company and make the title feel important right off the bat.
I wouldn't say Jay is necessarily ready for the Women's World title just yet, so this belt would suit her perfectly and make for a feel-good story.
2. Jade Cargill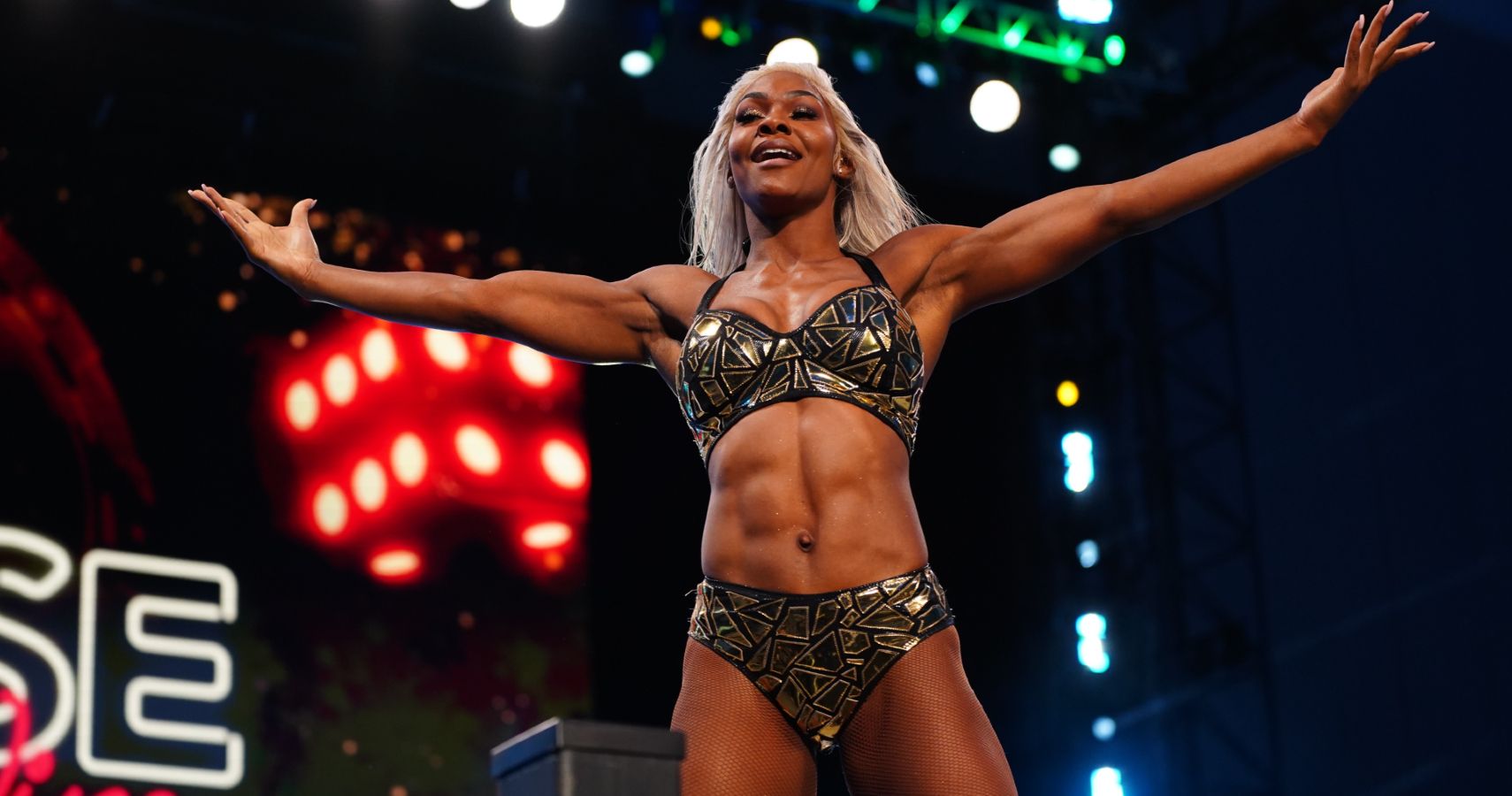 Cargill is one of AEW's homegrown talents, and seeing her improve and continue to progress in her wrestling career has been fun to watch. The company seems to be firmly behind the former Jacksonville State basketball player as well as she boasts a 15-0 record in singles competition. 
As Cargill continues to familiarize herself with the squared circle, I think she'd make a fine (but short term) TBS Champion. It's worth mentioning that while Cargill has a ton of upside to her, she's only been wrestling for six months and has only been a member of the AEW roster for 10 months. Cargill was trained by three fantastic trainers in AR Fox, QT Marshall and Heath Miller, so there's no reason why her in-ring performances shouldn't get better and better as time goes along.
Cargill could be the inaugural TBS Champion, defend the belt a few times against lower-card based opponents, and then drop it to a deserving successor. 
3. Serena Deeb
An argument can be made that Serena Deeb is the most well-rounded performer in the AEW Women's division. Deeb checks the "great or better" box on most categories, including the two most important categories: In-Ring and Promo.
Deeb is currently on the shelf with a knee injury but when she returns, there's no doubt that she would headline multiple shows if the TBS Championship was placed on her. Deeb is not only a fantastic technical wrestler but also a phenomenal heel as well, which plays masterfully into some of her matches.
Although we haven't seen a consistent run from Deeb on AEW programming just yet, there's a strong chance that she could be one of the top stars in the division if injury issues cease to exist.
Although these are my top three picks for a potential first TBS Champion, there are a ton of other women on the roster who would fit right in as a suitor for the belt as well. Women like Tay Conti, Thunder Rosa, Ruby Soho, Jamie Hayter and Riho are all deserving of a championship run at some point – whether that's the main title or the secondary belt.
Overall, this belt should be nothing but a net positive for the company and the women's division as a whole. The more TV time, exposure and opportunities that come for women's wrestling . . . the better.