Hang out with us as we live blog Smackdown 1000.

I haven't done a live blog for a non-PPV show since the terrible Raw 25. Hopefully, this show is better.
The show starts with just the thing you'd think of when it comes to the history of Smackdown. Of course, it's time for Truth TV. I know that R-Truth got Pretty Ricky from Martin Lawrence's Pizza Man in Blue Streak. And I think he got the dance break thing from Martin's character King Beef on his show Martin.
I will rock each and every one of your worlds. But first, we must dance.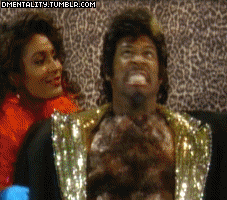 Stephanie comes out as the very first Smackdown General Manager. And then out comes Boy Wonder, Shane-O Mac. They argue back and forth about Raw vs Smackdown. And then out comes the old man.
Vince said that they should stop bickering because the E in WWE stands for entertainment. And then he called for another dance break. Smackdown is dancing.
You heard the boss…

DANCE BREAK! #SD1000 @VinceMcMahon @shanemcmahon @StephMcMahon @RonKillings @CarmellaWWE pic.twitter.com/oDBHaDVP8f

— WWE (@WWE) October 17, 2018
This should be fun.
AJ Styles and Daniel Bryan Vs The Usos
You knew there was going to be some sort of dissention, but it was almost like they didn't even try. Bryan and AJ got mixed up and AJ got kicked. Then Bryan ate a double superkick and was just pinned.
Winner: The Usos
Bryan has been so strong as a contender these last few weeks.
Evolution came out. All Triple H did was put on a t-shirt and a leather jacket. Ric Flair came out and made reference to the 10,000 women he's claimed to have slept with. Orton said that he's been busting his ass and dissed everyone else.
Batista comes out and says, "I ran through so many women backstage that they decided to name the WWE women-only PPV after our group!" Okay, he didn't say that.
Instead, he said he had four things to say. 1. He's glad to be part of Smackdown 1000, a show that he helped build. 2. He's glad to be back in his hometown. 3. He thanks the fans. 4. He gives props to his Evolution boys. He said Orton has more talent in his pinkie than half the guys he's been in the ring with. He told Flair to keep it in his pants and started swinging the microphone as if it was his dick. Really. And then he put over Triple H big as the wrestling business, before saying that Triple H has never beat him. Seems like a tease for Batista to come back at one point. What a segment. Sheesh.
This is all we got from the Rock. Not even an iPhone promo.
Huge #SD1000 congrats to my @WWE family!
Fun fact, in 1998, I said to @VinceMcMahon "I'm gonna use the word 'Smackdown' tonight in my promo". He said what's that mean? I said it means I'm gonna whup some ass. He belly laughed and said say it!
The rest was history! #IfYaSmell ? https://t.co/IVXI0WkkGl

— Dwayne Johnson (@TheRock) October 16, 2018
Rusev Vs The Miz
This wasn't even a match. Rusev got distracted by Aiden English and Miz pinned him.
Winner: The Miz
Edge is out next. He's out to play moderator for Becky Lynch and Charlotte. Becky said that she modeled her career after Edge. Edge said he fought for everything and Becky has too. Edge agreed and said that it might not have been worth screwing up her relationship with Charlotte. He said she won't like who she may become. She said she doesn't like herself, she loves herself and told that pencil neck geek Edge to get out of her ring. Okay, she didn't say it that way, but that's what she meant.
Charlotte came out to fight her. And that was that.
New Day Vs Sheamus and Cesaro
Booker T and Jerry Lawler are helping with commentary.
This was a pretty good back and forth TV match. Big Show came out supposedly to help out Kofi Kingston, but instead choke-slammed him through the table and The Bar won the tag team titles.
Winners: Sheamus and Cesaro
Big Show turned? That's not the Big Show that I know.
Rey Mysterio Vs Shinsuke Nakamura
They aren't on the same page early on, but this was sweet.
We've missed you, @reymysterio! #SD1000 pic.twitter.com/HinfLeFvPR

— WWE (@WWE) October 17, 2018
Match was okay. Rey Rey beat him with the 619.
Winner: Rey Mysterio
They are running out of time here as they immediately went to the Undertaker's music. All that for the Undertaker to say that he has three words for DX, "Rest in peace."