In his first fight in WSOF on Saturday night, he quickly submitted Steve Carl, but again, held onto the submission for several seconds until he had to be pulled off by the referee. Some might say that it seemed okay, but there are two points here.
1. He should be on his best behavior when it comes to this.
2. Carl taps right on Palhares' leg so there's no way he doesn't know.
Thanks to ZombieProphet, you can see the GIF below.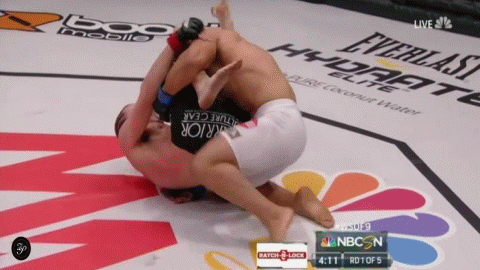 Rousimar Palhares is infamous for holding onto his death-grip heel hooks for too long, injuring fighters who have tapped in the process. In October of last year, he beat Mike Pierce with his trademarked heel hook, but held onto the submission despite Pierce's cries after he already tapped. Because of it, Dana White and the UFC released him. World Series Of Fighting was quick to pick him up.