In what looked like a pro wrestling pull apart (and actually, the good ones are 10x better than this), Rampage and King Mo did their thing after both won their fights at the Bellator season premiere.
This sets them up in the light heavyweight tournament final, possibly at the May 17th PPV that was just announced in which you'll see the end to the Chandler/Alvarez trilogy as the main event.
Check out the GIF via ZombieProphet: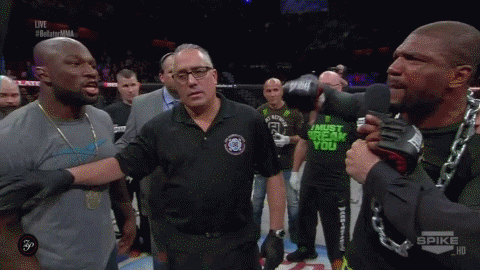 Also, if you have some extra cash, help ZombieProphet continue to make GIFs. I donated.